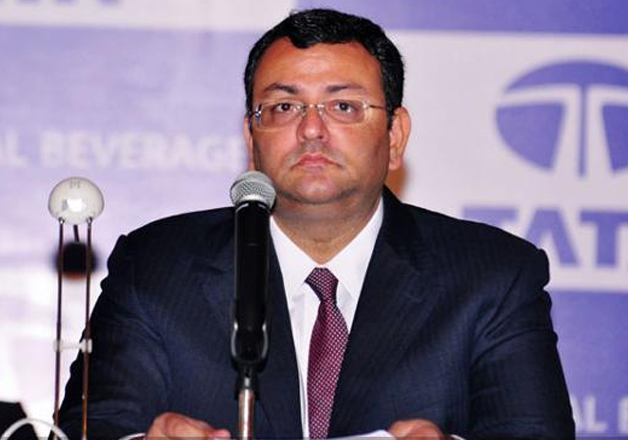 Sacked unceremoniously from the chairmanship  of Tata sons following a board room coup,  a "shocked"  Cyrus Mistry has hit back, levelling a series of allegations against Tata group and predecessor Ratan Tata including those relating to fraudulent transactions, unethical practices and conflict of interest.
In an explosive confidential email to Tata Sons board members, Mistry contended that he was pushed in to a position of "lame duck" chairman and changes in decision making process created alternate power centres in Tata Group
He accused them of replacing him as Chairman of India's largest conglomerate of without so much as a word of explanation and without affording him an opportunity of defending himself "in a summary manner" that must be unique in the annals of corporate history.
"I hope you do realize the predicament that I found myself in. Being pushed into the position of a 'lame duck' Chairman, my desire was to create an institutional framework for effective future governance of the group," his letter read.
"I was shocked beyond words at the happenings at the board meeting of October 24, 2016. Apart from the invalidity and illegality of the business that was conducted, I have to say that the Board of Directors has not covered itself with glory.
"To 'replace' your Chairman without so much as a word of explanation and without affording him an opportunity of defending himself, in a summary manner must be unique in the annals of corporate history," he wrote in the email on October 25 which was circulated widely to the media today.
Nano should be shut down
Mistry said the Nano project, though deep in losses, has to continue because it supplies parts to an electric car company part owned by Ratan Tata.
"This product (Nano) has consistently lost money, peaking at Rs 1,000 crore. As there is no line of sight to profitability… Any turnaround strategy for the company requires to shut it down. Emotional reasons alone have kept us away from this crucial decision," wrote Mistry.
I am not sure if the individual board members and the trustees truly appreciated the extent of the problems I had inherited.
Foreign acquisition strategy
According to Mistry, the foreign acquisition strategy, with JLR and Tetley being exceptions, had left a large debt overhang.
"As is public knowledge, the foreign acquisition strategy, with the exceptions of JLR and Tetley, had left a large debt overhang. The European steel business faced potential impairments in excess of USD 10 billion, only some of which has been taken as of date. Many foreign properties of IHCL and holdings in Orient Hotels have been sold at a loss. The onerous terms of the lease for Pierre in New York are such that it would make it a challenge to exit. Tata Chemicals still needs tough decisions about its UK and Kenya operations."
On the power business, he said Tata Power aggressively bid for the Mundra project based on low-priced Indonesian coal and a change in rules now pose a threat to future capital impairment.
Possible Writedown
Mistry argued in the letter that under his term, Tata companies' net worth rose to Rs 42,000 crore from Rs 26,000 crore earlier. The group's operating cash flows grew at 31 percent compounded annual growth rate.
According to him, a realistic assessment of 5 Tata companies, namely Indian Hotels Company, Tata Motors PV, Tata Steel Europe, Mundra Ultra Mega Power Project and Tata TeleServices, can lead to nearly $18 billion write-down.
Alleges Rs22 cr fraud transactions in Tatas aviation JV 
Mistry has also flagged "ethical concerns" in Tata group's aviation joint venture with Air Asia alleging that forensic investigation revealed fraudulent transactions of Rs 22 crore involving non-existent entities in India and Singapore. 
Ratan Tata on radar
As the bitter war played out between him and interim Chairman Ratan Tata, Mistry also alleged that due to the latter's passion for aviation, Tata Sons board increased capital infusion in the aviation sector at multiple levels of the initial commitment.
Attacking Tata's investment in the airline business, Mistry said: "Early in my tenure, our foray into the aviation sector began when Mr Tata ushered me into his office and handed me a report on Air Asia… and wanted the proposal tabled at the forthcoming Tata Sons board meeting. My pushback was hard but futile… A few months later, I was surprised to be confronted with a similar situation requiring me to execute a fait accompli JV with Singapore Airlines… The passion for the airline sector has led Mr Tata to continue his involvement with the strategy of the two airlines."
Defending his record, Mistry said he inherited a debt-laden enterprise saddled with losses and went on to single out Indian Hotels Co, passenger-vehicle operations of Tata Motors, European operations of Tata Steel and part of the group's power unit and its telecommunications subsidiary as "legacy hotspots."
He said the suddenness of the action, and the lack of explanation has led to all manner of speculation and has done immeasurable harm to his reputation as well as that of Tata Group.
"I cannot believe that I was removed on grounds of non-performance," he said going on to point to two directors, who voted for his removal, only recently lauding and commending his performance.
NO RESPONSE FROM TATA SONS
Attempts to get a response from Tata Sons on Mistry's charges failed. Mistry said he was promised a free hand when he was appointed Chairman in December 2012 but Articles of Association were modified, changing the rules of engagement between the Tata family Trusts and the Board of Tata Sons.
Stating that he inherited problems, he went on to raise corporate governance issues alleging representatives of family trusts, which hold two-thirds of Tata Sons shares, were reduced to "mere postmen" as they left board meetings midway to "obtain instructions from Mr. Tata."
In clear signs that not all was well between him and Tata, he highlighted his predecessor's loss-making Nano car project that consistently lost money but could not be shut down for "emotional reasons" and because it would have stopped the supply of Nano gliders to an electric car making entity where Tata had stake.
He alleged that it was Tata who forced the Group to foray into the aviation sector by making him a 'fait accompli' to joining hands with Air Asia and Singapore Airlines and making capital infusion higher than initial commitment.
PTI inputs