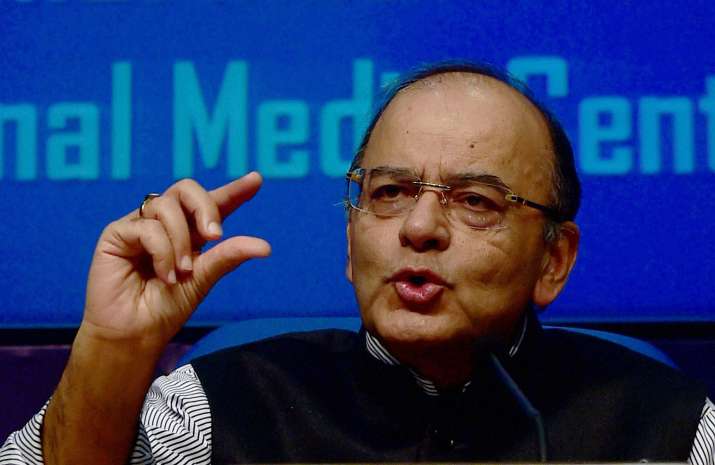 Finance minister Arun Jaitley today appealed the citizens to have patience and not rush to the banks and ATMs to get their work done. Aware that the level of the operation is foreseen, he said that it will take some time before all the ATMs starts dispensing the new currency notes.
"It will take two-three weeks to recalibrate the ATMs across the country for the new Rs 500/2,000 notes. It will be a slow process," the Finance minister said.
Appealing the countrymen to switch to more cashless modes of transaction, Mr Jaitley said, "It will keep life simple."
The Finance head of the nation also said that despite allegations by opposition parties that there was spike in bank deposits leading up to the demonetisation announcement, no such spike has been seen in any month, except September 2016.
"That month the increase was because of money released on account of the Seventh Pay Commission payments," he added.
The opposition parties have hit out the Centre for suddenly pulling Rs 500 and Rs 1,000 notes out of circulation. They targeted the government over the confusion and panic at the banks and the ATMs.
To this, Mr Jaitley said that we couldn't have calibrated ATMs for the new Rs 2,000 and Rs 500 notes to maintain secrecy. "Any such move to recalibrate would need thousands of people and the secrecy would be compromised."
The Finance minister also said that around Rs 2 lakh crore has been deposited till 12.15 pm on Saturday in banks across the country, following the demonetisation move.
"The largest banker in the country State Bank of India (SBI) saw deposits of Rs 47,868 crore till Saturday afternoon," Jaitley said while briefing the media.
He said SBI's deposit is around 20 per cent of the total deposits in all the banks in the country.