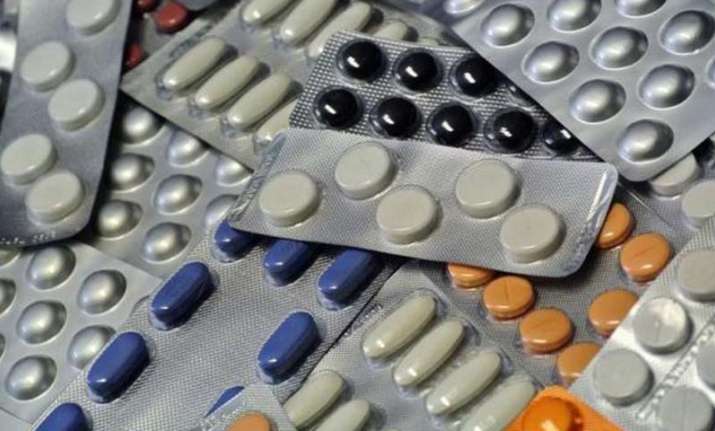 In a major revelation, the drug regulators of seven states have alleged that they have found as many as 27 medicines manufactured by top pharmaceutical companies of substandard qualities. 
According to a report in The Indian Express, the drug regulators of seven states have claimed that 27 medicines – sold by 18 major Indian pharmaceutical companies including Abbott India, GSK India, Sun Pharma, Cipla and Glenmark Pharma – are of "substandard" quality. 
The authorities have made the claim on grounds of false labelling, wrong quantity of ingredients, discolouration, moisture formation, failing dissolution test and failing disintegration test. 
These include key drug brands of eight top-tier companies, which are the leaders in their respective molecule categories with a market share ranging from 47 per cent to as high as 92 per cent. 
As per the report, only two of the 18 companies said that they had stopped sale of the affected drug batches and just one of them said that the affected batch had been recalled from the market. 
The key brands which were alleged to be 'substandard' include antipsychotic drug Stemetil and antibiotic drug Pentids from Abbott India, migraine medication Vasograin by Cadila Pharma, popular cough syrup Ascoril by Glenmark Pharma, Torrent Pharma's hypertension drug Dilzem and others. 
The tests on the 27 medicines, which are alleged to be of "substandard" quality, were done by drug regulators of Maharashtra, Karnataka, West Bengal, Goa, Gujarat, Kerala and Andhra Pradesh. 
The 10 other companies that were alleged to be selling substandard drugs are Alkem Labs, Cadila Healthcare, Cipla, Emcure Pharma, Hetero Labs, Morepen Labs, Macleods Pharma, Sun Pharma, Wockhardt Pharma and Zydus Healthcare.
Earlier, in August this year, Maharashtra's drug controller had claimed that popular antibiotic Clavam Bid syrup, manufactured by Alken Labs, was substandard as it contained excess amount of Clavulanic Acid. According to the All Indian Origin Chemists & Distributors (AIOCD) data for September, this medicine had annual sales of Rs 257.32 crore in India. 
Similarly, Gujarat's drug regulator had, in June this year, had claimed Cephalexin, the primary ingredient of GSK India's Phexin, to be just 63 per cent of the labelled content. As per the Drugs and Cosmetics Act, 1940, the content of the active ingredient such as Cephalexin must not be less than 90 per cent.