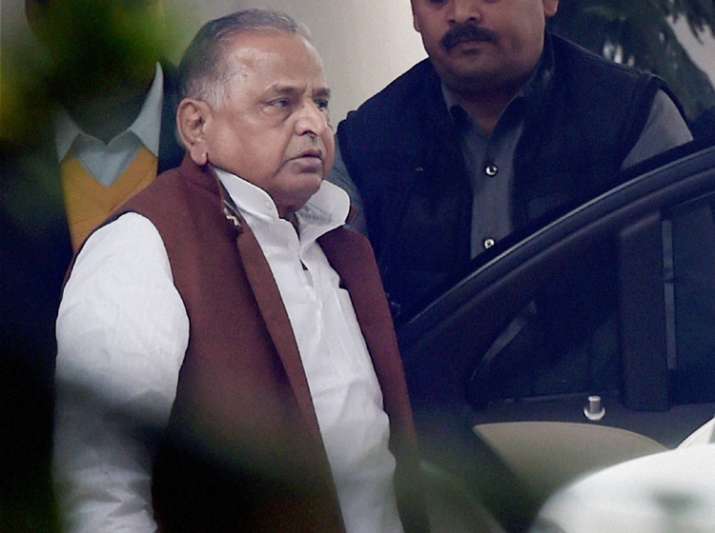 In an attempt to end the feud in the Samajwadi Party, its patriarch Mulayam Singh Yadav on Monday asserted that his son Akhilesh Yadav will be the Chief Ministrial candidate in the upcoming Uttar Pradesh Assembly elections. 
"Akhilesh Yadav will be the Chief Minister after the elections," Mulayam told news agency ANI.
Mulayam said that he is making all efforts to unite Samajwadi Party which has split into two factions, each being led by him and Akhilesh Yadav.
#WATCH Akhilesh Yadav will be the Chief Minister after the elections.No question of the party splitting:Mulayam Singh Yadav to ANI pic.twitter.com/Kosj5ZFwwc

— ANI UP (@ANINewsUP) January 9, 2017
"For the benefit of the entire state, our party stands united. There is no question of any division whatsoever in the party and we will begin campaigning soon. Akhilesh will be the next chief minister, there is no doubt about that," he said.
Earlier today, Mulayam had said that there were no differences between him and his son Akhilesh and that there was "one person" creating problems in the party. 
"There are some who have influenced my son (Akhilesh). I had a talk with him last night and also in the morning with him over the issue. There is no dispute between my son and me. 
"There is only a bit of dispute within the party, not much. Only one person is responsible for this. But that will be resolved soon," he said after a meeting with Election Commission. 
In a meeting with Chief Election Commissioner Nasim Zaidi, Mulayam claimed party symbol 'cycle' and said that the convention called by Akhilesh camp was "unconstitutional" and that the party's electoral symbol of 'cycle' should remain with his camp. 
Accompanied by his loyalists Amar Singh and Shivpal Singh Yadav, Mulayam also contested the affidavits of party leaders submitted by the party faction owing allegiance to his son and Uttar Pradesh Chief Minister, alleging they were forged and asked the EC to get them verified. 
On Saturday, Akhilesh Yadav's uncle and chief aide Ram Gopal Yadav carried to the Election Commission six boxes of documents to prove that the UP chief minister now heads the state's ruling party, having been named party president in place of his father at a meeting attended by most Samajwadi Party MLAs, other leaders and about 5,000 workers on January 1.
He claimed that the papers number over 1.5 lakh pages and carry signatures of over 200 MLAs, 56 of the 68 MLCs, 15 of the 24 MPs and nearly 4600 of over 5000 delegates of Samajwadi Party supporting Akhilesh.
Ram Gopal again met the Election Commission today and urged the poll body to expedite the decision on party symbol as nominations for the Uttar Pradesh elections will start soon.