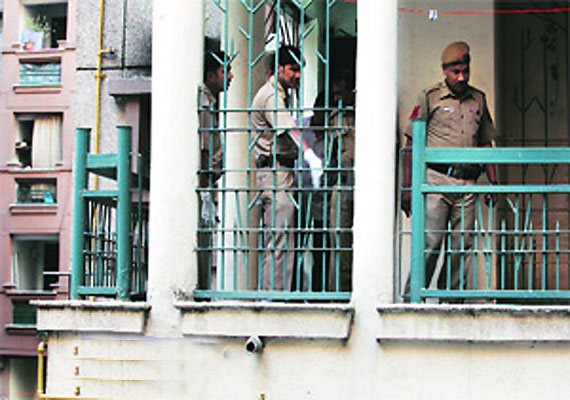 New Delhi, Sep 20:
A young woman was found murdered and her husband injured allegedly by robbers in south-west Delhi early this morning, police said.




The incident was reported from Chhawla at around 5:30 am and the deceased has been identified as Shama. Her husband Latif was found with his hands and legs tied and mouth taped.  

The call to police was made by Latif's brother Suresh who stays in the same house.

"At around 5am, Suresh got up and asked his wife to wake up. When they entered the room of Latif, they found him lying on the floor and his hands and legs were tied and mouth taped. The room was also ransacked.

"On further checking, they found Shama lying on the bed unconscious. Police were called and they took Latif and Shama to a nearby hospital where the woman was declared brought dead," a police official said.

Since they were married six years ago, an SDM has also been summoned for conducting the inquest in this matter. "We are investigating all angles," police said.