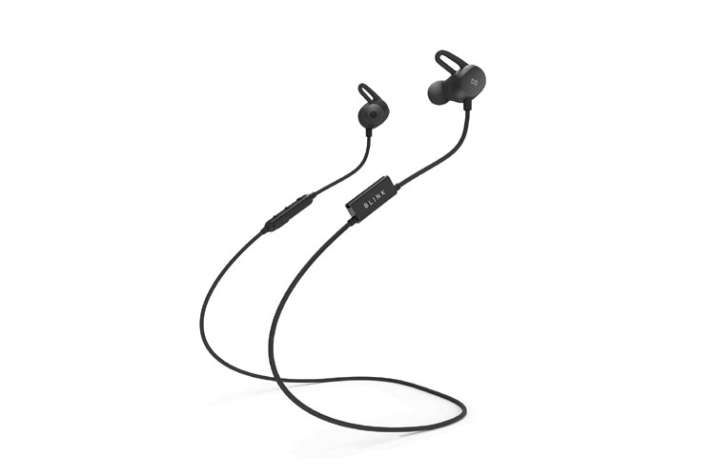 BLINK PLAY is a first of its kind smart hearable device that has been launched by Myntra and Jabong. The Blink Play is a Bluetooth enabled a sporty hearable device that can be worn like an ear-phone that comes with advanced fitness tracking features combined with premium audio functionality.
It comes with a host of features that relate to fitness and comes in conjunction with Blink Fit App that works with both iOS and Android. Other features include seamless audio streaming, with great audio quality for music and calls. It also has access to Siri and OK Google with just a tap.
Keeping fitness in mind, the device allows users to access a range of guided audio sessions on the App and also track key activity metrics via on-going training session.
Blink Play features
It comes with Fitness data that calculates steps taken, distance travelled, calories burnt, with a comparison of historical data.
It comes with an Audio Coach that provides a guided audio training session that users can choose depending on the type of workout.
It gets a Leaderboard that allows users to challenge themselves and friends on fitness tasks to achieve goals.
Amar Nagaram, Head - Myntra and Jabong, said, "In-house innovation is a very strong working principle at Myntra and Jabong and this has helped us stay ahead as frontrunners at the intersection of fashion and technology. BLINK PLAY combines ultra-premium fitness features on a wearable device through compact design, while also ensuring accessibility and affordability for the masses, thanks to the efforts of our Innovation Labs team that has made this product a reality. It is a fitness guide and coach like no other with its vivid functionality, aiding in wellbeing."