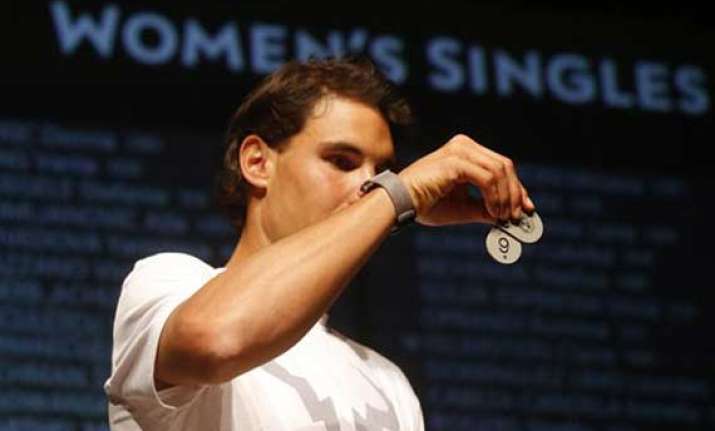 Paris: Rafael Nadal's path to a ninth French Open title could take him through a series of matches against men he lost to on clay this season.
The top-seeded Nadal was drawn Friday to possibly face No. 21 Nicolas Almagro in the fourth round, then No. 5 David Ferrer in the quarterfinals.   
The other quarterfinal matchups could be Novak Djokovic vs. Milos Raonic, Stan Wawrinka vs. Andy Murray, and Roger Federer vs. Tomas Berdych.   
Ferrer, who lost to Nadal in the 2013 final at Roland Garros, upset him in the Monte Carlo quarterfinals last month. Almagro beat Nadal in the Barcelona quarterfinals a week later.   
Nadal has three losses on clay in a season for the first time since 2004. He was beaten in the Rome final last weekend by Djokovic.