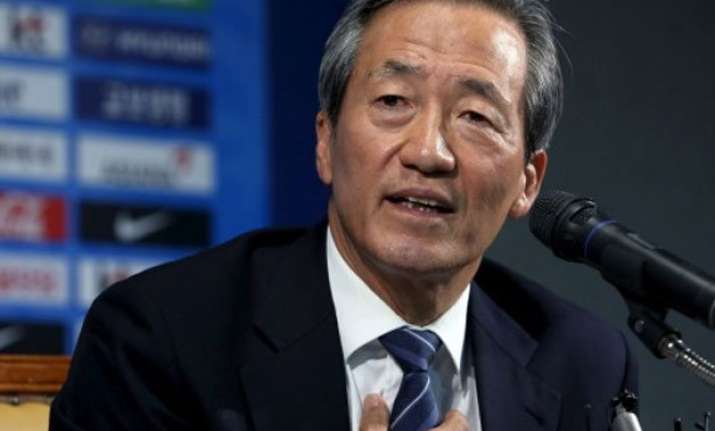 Seoul: Former FIFA vice-president Chung Mong-joon on Thursday said he wants to replace Sepp Blatter as the world football governing body's next president.
Chung is a major shareholder of automobile giants Hyundai. The South-Korean has also said that Union of European Football Associations (UEFA) president Michel Platini is not the right man to run FIFA.
"If I get elected, my job is not to enjoy the luxury of the office. My job is to change it," Chung was quoted as saying by BBC.
"It will be very difficult for Mr. Platini to have any meaningful reforms. Mr. Platini enjoys institutional support from the current structure of FIFA. Mr. Platini is very much a product of the current system."
Frenchman Platini had declared his intention on Wednesday that he would stand for the FIFA election on February 26.
Blatter has chosen to quit as president after a series of corruption allegations damaged the reputation of the organisation.
However Chung, who believes he has a "good chance" of winning the election, said: "It is time that FIFA had a non-European leadership. FIFA became a closed organisation for president Blatter, his associates and his cronies and I want to change that."