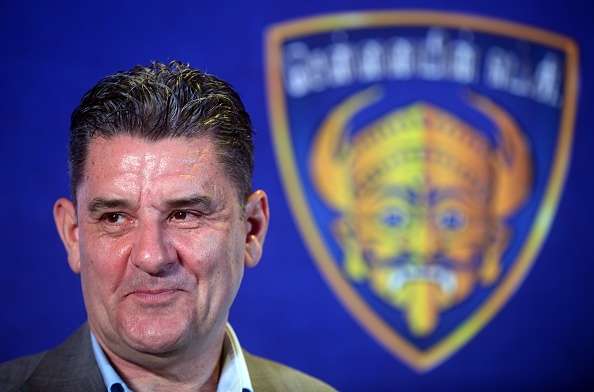 Chennai City FC, an I-League club, today signed J Alexander Romario for the upcoming season. The 21-year-old Dindigul player, a winger, had played for the team when he was 18 in the Chennai Football Association (CFA) Senior Division League.
"Romario played for us when he was 18 years old in the Senior Division League. Now he has signed for us. He played for Indian Bank last year as a guest player, under Sabir Pasha," the team owner Rohit Ramesh said.
The team had on July 22, roped in midfielders S Rajapandi and S Pandiyan, who played for Viva Chennai in the CFA Senior division league last year.
The two were picked as under-23 signings by Chennai City FC. While 22-year-old Pandiyan plays as a central midfielder, Rajapandi is primarily a winger. Both players are products of the Raman Vijayan Football Academy. Chennai City FC had finished eighth in the 2016-'17 edition of ISL.
Three of the team's players - Soosai Raj, Edwin, and Beautin returned after visiting Finland for a training stint with JS Hercules.
Another player Nandha Kumar is expected to travel to Finland once he is back from the stint with the national under-23 squad, Ramesh said.