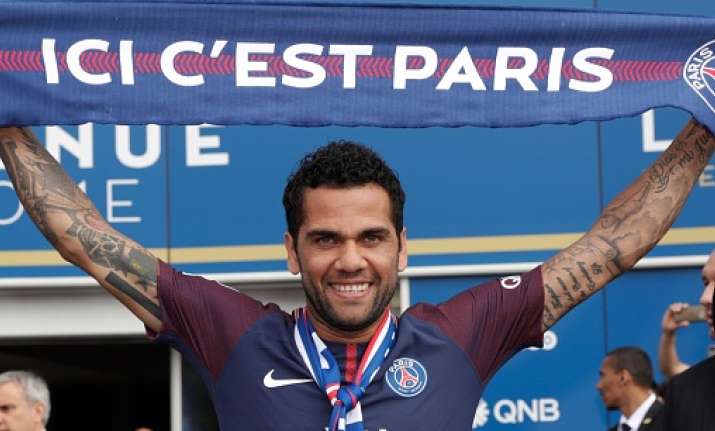 Ligue 1 giants Paris Saint-Germain (PSG) have confirmed the signing of Brazilian right-back Dani Alves until 2019. The 34-year-old Alves terminated his 1-year contract at the Old Lady, reunitngJuventus on June 29 to become the 30th Brazilian player to join PSG in their history. Ligue 1 runner's up PSG have grabbed the Brazilian from the clutches of Manchester City who was highly speculated to reunite with his former coach Pep Guardiola. 
"I'm extremely happy to sign for Paris Saint-Germain," the former Barcelona player told his new club's website.
"In recent years, I have been able to gauge the incredible growth of this club, which has become a European football powerhouse. It's very exciting to now be part of this great project!" added Alves, who represented his national side on 100 occasions.
"Believe me, I am coming to Paris to win. I know the ambitions of my new club and the expectations of its many fans around the world. We're going to share in some great times, I'm certain of that," the former Sevilla player concluded.
Paris Saint-Germain CEO Nasser Al-Khelaifi told PSG website: "I'm delighted and very proud to welcome Daniel Alves to our club. Daniel has not only been one of the world's best defenders in the last dozen years, he is also a recognized and a well-liked figure among football supporters on every continent".
"His rigour and energy will add a lot to our squad, and our fans will love his hunger for victory, which will never stop driving Dani on. By choosing Paris Saint-Germain, Daniel has shown everyone the vitality and attractiveness of our project," added Al-Khelaifi.
​With IANS Inputs