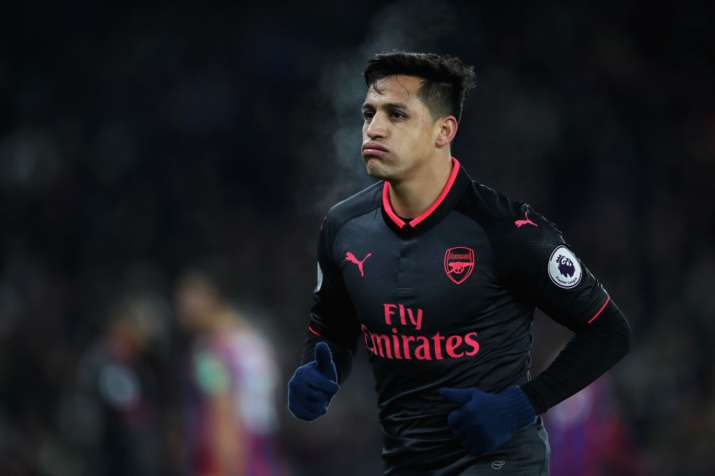 Arsenal FC have suffered major blows this season despite bringing in their club-record transfer Alexandre Lacazette from Olympic Lyon in the summer transfer window for 52 Million Euros. The French striker has scored eight goals this season and is currently encountering a severe goal drought in all competitions. With Alexis Sanchez on his way out to join rivals Manchester United, a replacement for the Chilean maybe around the corner and surprisingly it's Chelsea's target Pierre Emerick Aubameyang from Borussia Dortmund. 
Coming off an upsetting loss to Bournemouth in the EPL fixture, Arsenal's woes seem to linger around yet once again but the winter transfer window may prove decisive in bringing in new recruits to the Emirates stadium this January. With Sanchez on his way out, the Chilean is surprisingly making a move to Old Trafford after United's management have agreed to terms on bringing in the winger for 35 Million Pounds.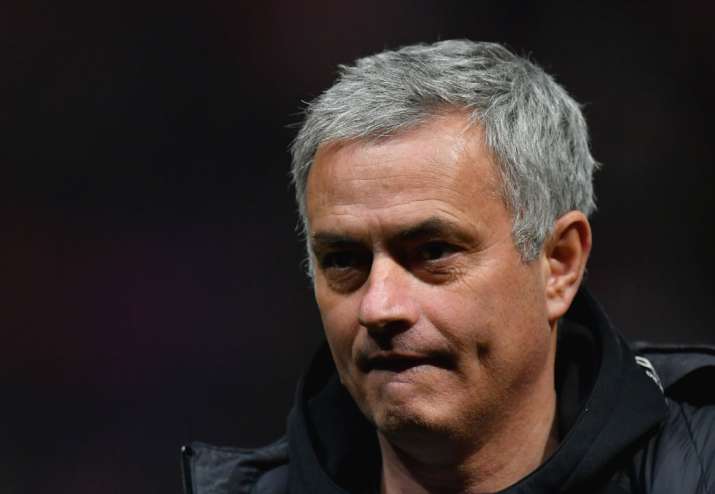 City backed out of the deal after Pep Guardiola felt that the price was too high given the poor performance of the Chilean this season. The former Barcelona player was highly cited to reunite with his former boss but the path for the Chilean has paved a way to Old Trafford. 
Shockingly, Arsenal have set their eyes on three targets this winter which conclude Argentine Cristian Pavon from Boca Junior, Malcolm from Bordeaux and Aubameyang from Borussia Dortmund. Surprisingly the latter has handed in his transfer request to the German giants to join Arsenal. Chelsea had set their eyes on the Gabon speedster since the start of the summer transfer window but it seems highly unlikely for the goal-scoring machine to join the Gunners this winter.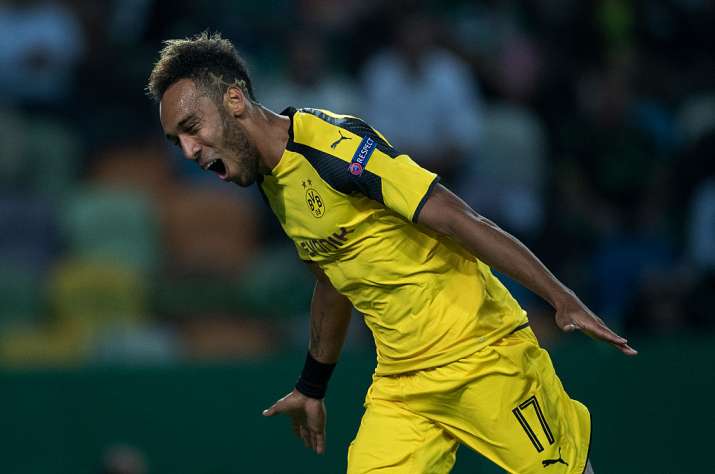 Arsenal are willing to sell Alexis Sanchez only if a replacement is found. Mourinho is willing to offload Armenian winger Henrik Mkhitaryan for the Chilean winger. Anthony Martial is cited to be another replacement if the Armenian playmaker who joined United from Dortmund last season does not wish to leave Old Trafford. 
Will Arsenal be able to finish in the last four this season? With Liverpool recently defeating unbeaten Manchester City and Chelsea dropping points, Arsenal are behind arch-rivals Tottenham Hotspurs in the sixth place and the gap is five points. 
Arsenal boss Arsene Wenger who has been with the club for over 21 years, has been pressurised by the fans and football pundits to make way for another manager. Former Real Madrid and Bayern Munich manager Carlo Ancelotti is one of the fan favourites who may be in line to succeed the Frenchman.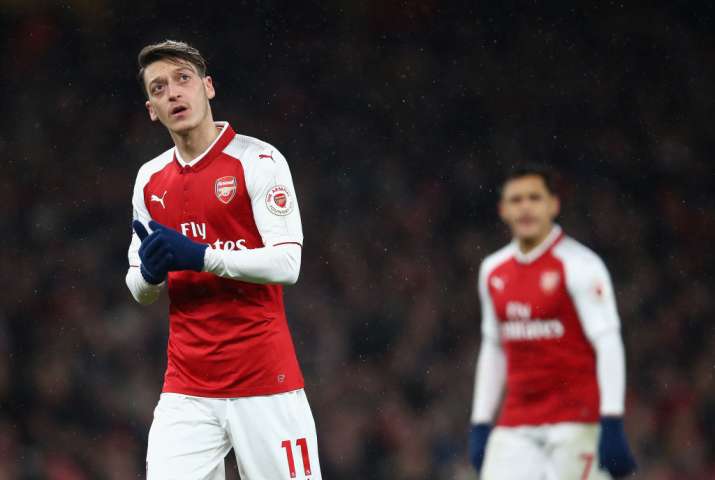 German midfielder Mesut Ozil is also one of Mourinho's main targets as the playmaker nears the end of his contract this season and will be a free agent unless Wenger is able to have a new contract signed soon enough.
A lot can happen in the winter transfer window as Arsenal have allowed the Chilean to leave unless they find a suitable replacement. The Gunners next face Roy Hodgson's Crystal Palace on January 20.