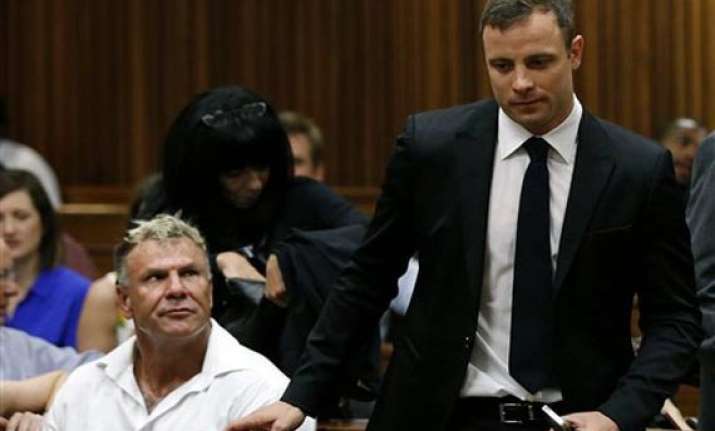 PRETORIA, South Africa: Reeva Steenkamp's cousin says Oscar Pistorius must "pay for what he's done" and testified that she didn't believe the athlete's courtroom apology to the family of the woman he killed was sincere.
 
Kim Martin was testifying Thursday on the fourth day of Pistorius' sentencing hearing. A judge is listening to testimony from witnesses before deciding what punishment the double-amputee Olympian must serve after convicting him of culpable homicide for shooting Steenkamp in his home last year.
 
Martin, while giving emotional testimony on the impact of Steenkamp's death on her family, says they are "not seeking revenge" but Pistorius needs "sufficient punishment."
 
Pistorius' defense lawyers have argued for a sentence of three years of house arrest. Prosecutors say the former star athlete should be sent to jail.