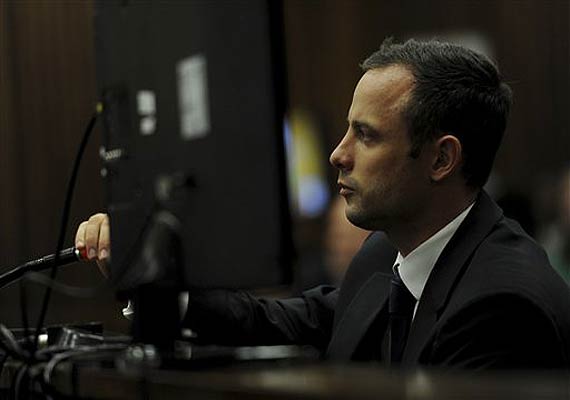 PRETORIA, South Africa: Phone messages between Oscar Pistorius and the girlfriend he shot dead indicate that she was sometimes afraid of him.
The couple had also argued about what she alleged was the athlete's short temper and jealousy, police Capt. Francois Moller testified Monday, citing text messages he extracted from cell phones.
Moller says that about 90 percent of the messages he downloaded were what he called normal and "loving" exchanges. But there were exceptions that he printed out for the court in Pistorius' murder trial.
In another message, Pistorius told Steenkamp that his friends will take the blame for a shooting incident that occurred a month before Steenkamp was killed.   
Pistorius shot dead Steenkamp early Feb. 14, 2013. He says he mistook her for an intruder but the state argues he intentionally shot her after an argument.