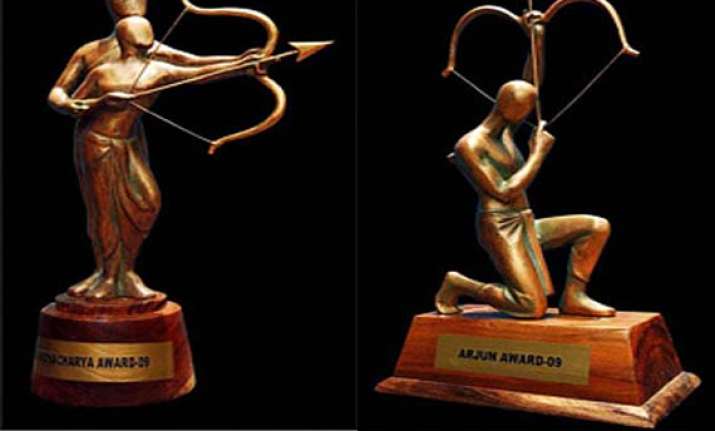 New Delhi: The President of India, Shri Pranab Mukherjee will be honoring the athletes with the prestigious National Sports Awards at a function in Rashtrapati Bhawan on Friday 29th August.
15 athletes including the cricketer Ravichandran Ashwin have been nominated for the Arjuna Award which is presented to sportspersons for consistently outstanding performance for four years preceding the year of award and for qualities of leadership, sportsmanship and a sense of discipline. Instituted in 1961, the award carries a cash prize of INR 500,000, a bronze statuette of Arjuna and a scroll.
Apart from Arjuna Award, five Dronacharya Awards would also be presented to the coaches who have successfully trained sportspersons or teams and enabled them to achieve outstanding results in international competitions. This includes N. Lingappa (athletics) Gurcharan Singh Gogi (judo), Jose Jacob (rowing), Mahavir Prasad (wrestling) and G Manoharan (boxing). The Dronacharya Award consists of a 'Scroll of honour' along with a cheque for Rs 5 lakh.
90 year old Lingappa is a role model for all the coaches for his dedication and hard work. He used to travel more than 30 kilometres daily on his old scooter to train his wards at the Sree Kanteerava stadium in Bangalore.
However, the 12-member selection committee, headed by legendary cricketer Kapil Dev, decided not to name any sportsperson out of the seven candidates for the Khel Ratna. This is the third time no sportsperson has been named for the Khel Ratna since the inception of the country's highest sporting award in 1991.
Besides Ashwin, the other 14 recommended for the Arjuna Award were Akhilesh Varma (archery), Tintu Luka (athletics), H N Girisha (paralympics), V Diju (badminton), Geetu Ann Jose (basketball), Jai Bhagwan (boxing), Anirban Lahiri (golf), Mamta Pujari (kabaddi), Saji Thomas (rowing), Heena Sidhu (shooting), Anaka Alankamony (squash), Tom Joseph (volleyball), Renubala Chanu (weightlifting) and Sunil Rana (wrestling).
The Sports National Awards also includes Dhyanchand Award for Lifetime Achievement in Sports and Games (instituted in the year 2002) given to sportspersons who have contributed to sports by their performance and continue to contribute to the promotion of sports even after their retirement from active sporting career.
Tenzing Norgay National Adventure Awards which are the highest national recognition for outstanding achievement in the field of adventure activities. Maulana Abul Kalam Azad Trophy (instituted in 1956-57) to top overall performing university in Inter-University Tournaments and Rashtriya Khel Protsahan Puruskar to recognize contribution made to sports development by entities other than sportspersons and coaches.