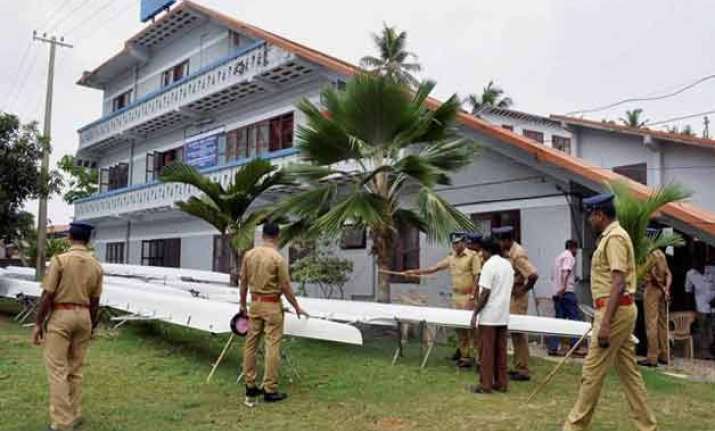 Alapuzha (Kerala): Police have recovered a suicide note signed by the four teenaged SAI athletes, who attempted to end their lives, in which they have written that "small mistakes" committed by them had been blown up by seniors of the Water Sports Training Centre at the nearby Punnamada.
Police sources told PTI that they have recovered a suicide note jointly signed by the four girls, who consumed a poisonous fruit yesterday.
One of the girls died early today while others are undergoing treatment at the Alapuzha Medical College hospital.  The students were inmates of the SAI hostel.  Police said the note mentions that "small mistakes have been blown up by them".
This was the only sentence that can be attributed to the horrific suicide pact. Even though certain other issues have been mentioned in the note, they cannot be construed as harassment, police said, adding, this was only a preliminary assumption.
The incident came a day after the young athletes of the SAI centre were found to have consumed beer and were reportedly questioned by seniors. This apparently had upset them.
The water training centre at Punnamada is located in an island in the Vembanad lake.