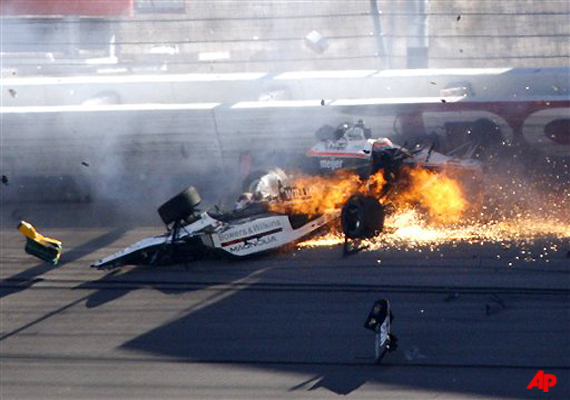 Washington, Oct 20: IndyCar CEO Randy Bernard says the best way to honor Dan Wheldon is to take steps to prevent another fatal accident.

Two-time Indianapolis 500 winner Wheldon was killed Sunday in a 15-car accident at Las Vegas Motor Speedway.

Bernard said Wednesday that IndyCar is conducting a thorough investigation he hopes will provide answers the series can use to improve safety measures.

But neither Formula One's governing body nor the Automobile Competition Committee of the United States are formally involved in the investigation. IndyCar said earlier this week it was receiving assistance from those two organizations.

Bernard says many in the industry have banded together this week to focus on supporting Wheldon's family and preparing for his memorial service.