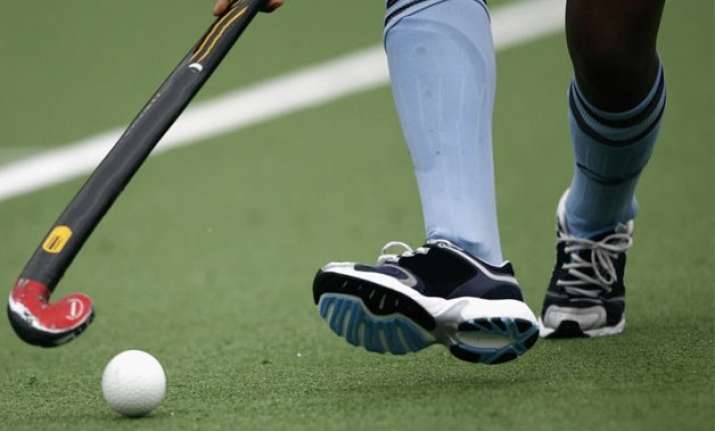 Breda (The Netherlands):  India held England 1-1 in a league match of the men's Volvo International Under-21 hockey tournament here on Friday.
Nilakanta Sharma (11th minute) cancelled out Luke Taylor's strike in the same minute as India ended their two-match losing streak.
As expected, the game started at a great speed as the both the teams played an attacking game. While Indian forwards maintained a good attack, the defenders also raised their game.
However, it was England who took the lead as Taylor converted a penalty corner in the 11th minute.
Undeterred by the goal, the Indians hit back with a lethal counter-attack as Nilakanta sounded the board with a brilliant field goal to equalise.
Post the initial goals scored by both the sides, the first half witnessed some great saves from both the goalkeepers.
The second half saw India up the ante as they successfully earned crucial penalty corners. But they were unable to find the nets as the England defence dished out a disciplined performance.
Indian defence was equally strong, not allowing any more goals as the match ended 1-1.