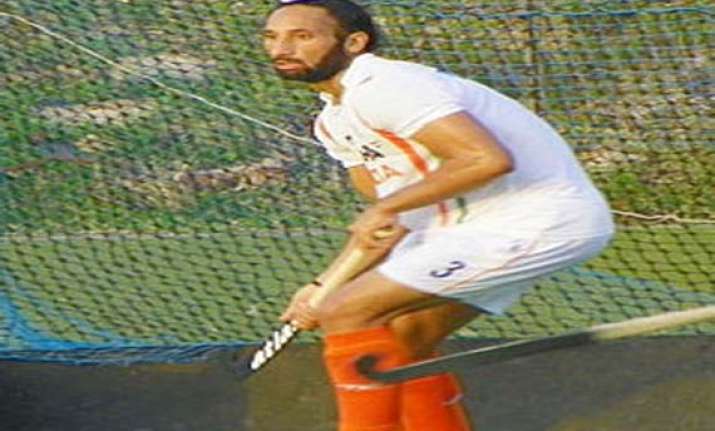 New Delhi, Feb 18: Twelve teams will fight for the top spots of the Hockey World League Round-2 at the Major Dhyan Chand National Stadium here from Feb 18-24.
Six men's teams and six women's teams will play matches in a round-robin league format and top two teams from each league will qualify for the FIH Hockey World League Round 3.
India men's team, ranked 11, will first face Fiji, ranked 70, Monday. Fiji men's team coach Hector Rockee said their team will give a tough fight to India.
"India is a strong team and our team is quite young. In technique, India is far better than us, but we will play attacking hockey like them. Sardar Singh is the coolest international player, I've never seen someone else like him.
V.R. Raghunath is a very popular drag-flicker and very attacking player. We will keep watchful eyes on them during the match," Rockee said at the pre-match press conference Sunday.
This is the first time Fiji men's team is playing at the highest level.
"Thanks to FIH Hockey World League, we are playing at a good level. Otherwise, we were playing under the shadow of Australia and New Zealand in Pacific Oceania zone," added Rockee.
Fiji captain Hector Albert Smith said their team will focus on defence and attack at the same time.
"We have to defend ourselves as Indian attack is very strong, so we will keep man-to-man marking. At the same time, we will go for goals as without winning this crucial match, we can't qualify for second round," Smith added.
India are not taking Fiji easy.
"Every match is important in this League. A loss can cost us a lot. Fiji is young and strong and we will play at our level," said India skipper Sardar Singh.
India men will play their second match against Oman (ranked 36) Feb 19, third against Ireland Feb 22, fourth against China Feb 23 and fifth against Bangladesh (ranked 40) Feb 24.
India women's captain Ritu Rani said they are well prepared for this league and ready for Monday's match against Kazakhstan, ranked 33.
"Team is fit and prepared to take on others. We are a young team and very energetic. We will concentrate on match by match and make our strategies according to teams," she said Sunday.
India women's team will play their second match against Malaysia (ranked 22) Feb 19, third against Fiji (ranked 59) Feb 21, against Japan (ranked 9) Feb 22, and against Russia (ranked 20) Feb 24.