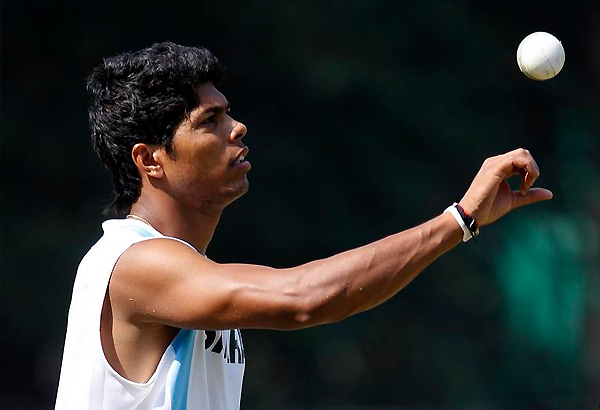 Hyderabad, Aug 27:
Indian paceman
Umesh Yadav
on Monday said speed was his only virtue before he came in touch with senior pro and teammate Zaheer Khan, who taught him a few tricks of the trade to improve as a bowler.
Yadav said he learnt a lot from Zaheer during the last Australian tour, which though was disastrous for India as they were routed 0-4 .
Yadav, with 14 wickets from four matches, was the second highest wicket-taker behind Zaheer on that tour.
"I didn't know anything much besides bowling fast. Since I started bowling with Zak Bhai, he told me that with my pace, if I can gain a bit of control over the ball, I'll be a much better bowler and I'll get many more wickets," Yadav said.
"That's what I did in the latter part of the Australia tour -- concentrated more on my line and length than earlier.
He had ingrained in me the length that I had to hit, and I constantly kept that in mind before every delivery. I'm still working on it and I have a long way to go," he said.
"He told me the sooner you learn from your mistakes, the better you'll get. I always keep that in mind and try not to repeat my mistakes," he said.
Yadav said the team had forgettable time in Australia but he returned richer in experience.
"As a team, we didn't do too well but when I returned home, the only thing I kept in mind was to keep up with the way I bowled there and keep improving on it every day. I was very happy to be going to Australia. It's a dream of every fast bowler to bowl on Australian wickets. I'm very thankful to Zaheer bhai," he told bcci.tv after India's win against New Zealand in the first Test here.
India returned to Test victory thrashing New Zealand by an innings and 115 runs and Yadav said they would look to carry on the winning momentum.
"The last two series that we played didn't go well for us and we were under a lot of pressure ahead of this one. This is a good start to the season and we'll look to carry on in this vein."