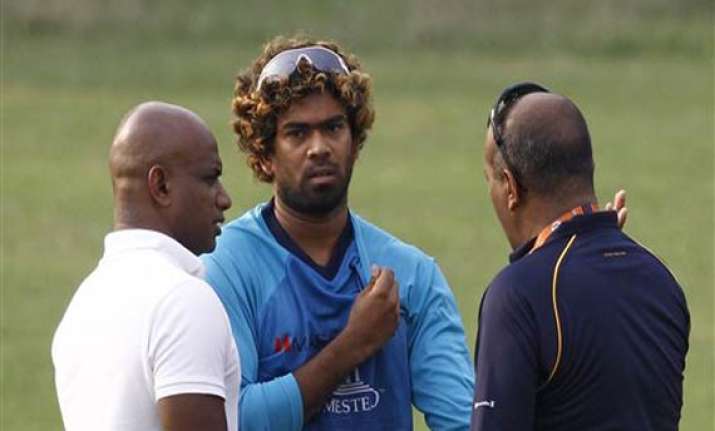 Mirpur: Sri Lanka's stand-in captain Lasith Malinga says that Virat Kohli is a great batsman but they have the bowlers who can bowl that one good delivery, which can dismiss even the greatest.
"We all know Virat is a great player. But even the greatest player needs only one ball to get out. I have a good feeling that someone from my side can bowl that one good ball tomorrow," Malinga said in a confident tone ahead of his team's ICC World T20 final against India.
Someone asked if him if the contest can be billed as one between Malinga and Kohli, he tried to play it down.
"We have to plan for all 20 overs. They have six or seven good batsmen. We don't think only about getting one particular batsman out. We have to focus on bowling 20 good overs. Virat is a good player, but, if he gets a good ball, he too can get out."
Malinga did not pay much importance to their practice match victory prior to the start of the tournament.
"Practice match is a practice match. But a tournament match is very different, both mentally and physically. The final is a big game and the tension is completely different.  Whoever plays well on the day can win," the skipper answered.
The Lankan slinger also dismissed notions that it will be a match where he would eyeing to prove himself as his record against India is not great.
"I never go into a match trying to prove myself. There are other bowlers in my team who can do the job for the team as well. As I said, anyone can produce a good ball and pick up a wicket. However good a batsman is, it can take only one ball to get him out."
He made it clear that he will be the one who would go out there with Mahendra Singh Dhoni for the toss.
"I will be the captain tomorrow," he answered a direct query. About Chandimal's position in the team, he gave an evasive reply.
"Chandimal led us well in the first few matches. He is a promising up and coming player. Lahiru got his chance and proved how good he is. We haven't decided our team for tomorrow. We have to look at the pitch and decide what kind of combination we want to go in for tomorrow."