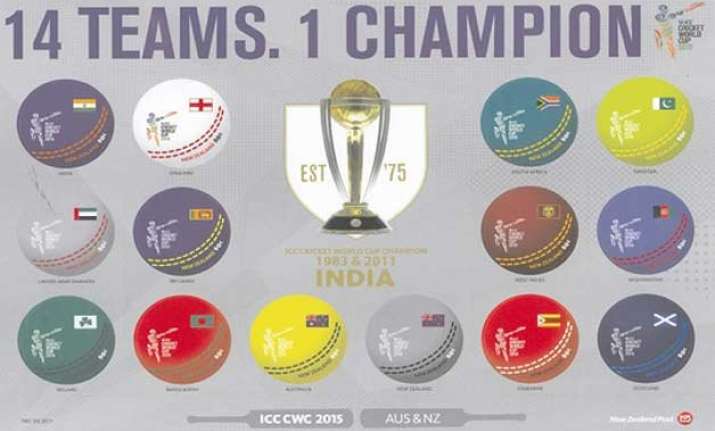 Kolkata: For cricket enthusiasts, all roads now lead to the philatelic bureau of the city's General Post Office.
With the India Post procuring over one lakh souvenir sheets of stamps on the ongoing Cricket World Cup, recently released by the New Zealand postal, lovers of the game, young and old, flocked to the place.
Priced at Rs 400, the stamp sheets, available at the GPO here and other selected post offices in the country, the souvenir featured 14 cricket ball-shaped stamps representing 14 participating nations as per their jersey colour, a senior officer at the GPO said.
The stamp sheet titled "14 Teams, One Champion" also bear the official logo of the ongoing tournament on the top right-hand-side of the sheet with the World Cup trophy at its centre.
"The Kolkata Postal Circle has also got over a hundred copies of the same and since then the footfall has increased.  Not only our known customers (stamp lovers), cricket lovers are also visiting us," the officer said.  The souvenir has been slightly customised to Indianise it mentioning the country's achievement of winning the Cup in 1983 and 2011 just below the World Cup trophy reading "ICC Cricket World Cup Champion 1983 & 2011 India".  
"On purchasing of five sheets together India Post is offering a discount of 20 per cent. There has been a craze for these sheets. It was quite unexpected,"  he said, adding that, a pack of five sheets was priced at Rs 1,600.  Incidentally, the NZ Post was charging 80 NZ-cent for each stamp and NZ$ 11.20 for one single sheet of the souvenir, he said.
In fact, thinking of people who do not have the time to visit the Philatelic Bureau, the India Post has made it available online through the e-post office and Snapdeal.com.  
"If one does not want to go to a post office or if the post office has run out of stock, the stamps are available online. All one need to do is log in to the official website of the postal department and order the World Cup stamp online," the officer said.