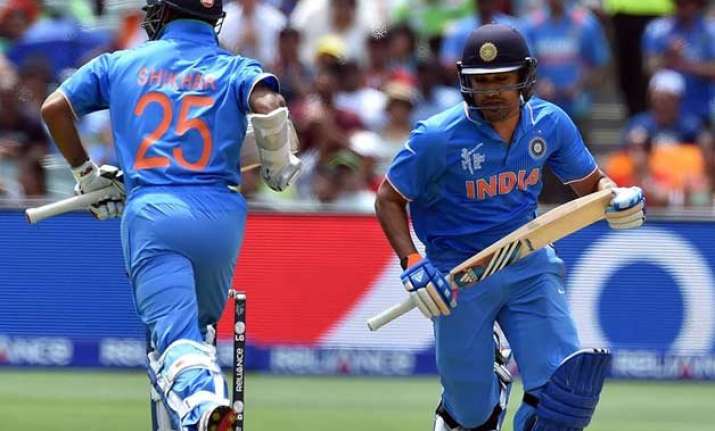 Perth: It has been a near-flawless performance by the Indian cricket team in the ongoing ICC World Cup but there is one grey area that skipper Mahendra Singh Dhoni and the team management would quickly like to address before the side gets ready for the all-important knock-out stage of the competition.
The two facile victories over arch-rivals Pakistan and a formidable South Africa has apparently papered over the cracks that seemed to appear during India's batting at the death.
Against Pakistan, from a relatively comfortable 273 for 2 in 45.2 overs, India slumped to 296 for seven in 49.2 overs eventually managing to reach 300-run mark. The middle and lower-order collapse effectively meant that India were 23 for five in a space of four overs.
There was a repeat of script against South Africa when India were cruising along 261/2 in 43.3 overs before they were 302 for 7 in 48.5 overs and ended at 307/7. This time it was 5/41 in 5.1 overs and notably, skipper Dhoni's contribution in both matches has been 18 each.
With bowlers putting up a stupendous show, the late-over collapse in back-to-back matches didn't come to the forefront but the 20-odd runs that India missed in both matches can cost them dearly in the knock-out rounds.
Skipper Dhoni gave his side of explanation after India's 130-run win over South Africa in Melbourne, last Sunday.
When asked if the lower-order batsmen are finding it difficult to clear the boundary.
"Well, it is a difficult one. It's not only us. Most of the sides, if you see, it's not easy especially if you are on the last wicket. If you have set batsmen, they have an idea about the pace and bounce of the strip and they can score," Dhoni said in defence of the two mini-collapses.