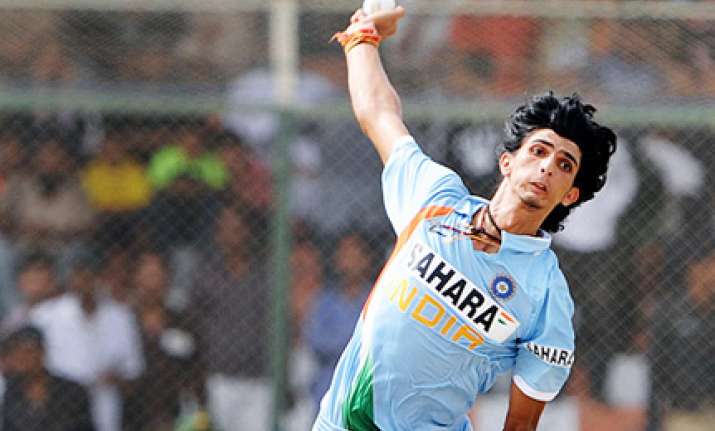 Australia's cricket coach Tim Nielsen feels struggling Indian pacer Ishant Sharma was bound to go through the lean phase he is currently enduring as he has been forced to lead the bowling attack too early in his career. 
"Sharma's an example of young players when they do start well there's expectation on them the whole way through, they find it difficult, they become targeted by opposition teams," Nielsen was quoted as saying by The Sydney Morning Herald. 
"Rather than being the second or third fast bowler in the group, you all of a sudden become the one everyone's very aware of. They haven't had Zaheer Khan playing for them for the last little while through injury, so he's had to take on a leadership mantle. All those things add up to mean more responsibility and more pressure," he said. 
India and Australia start a seven-match ODI series from October 25 in Vadodara and Ishant's lean patch is a concern in the host camp. 
The 21-year-old speedster, who came across as an exciting talent when he first burst into the international stage, is miserably out of form currently, coming a cropper at last month's Champions Trophy. 
Nielsen said Ishant's poor form could be one of the reasons why the Indian Cricket Board sacked bowling coach Venkatesh Prasad and fielding coach Robin Singh. 
"That may be one of the reasons why they've changed their staff, trying to spark a bit of a change of message or voice to their younger players who might've gone a little off the boil over the last little while," Nielsen said. 
Prasad and Singh were with the Indian team since 2007 but never got a formal contract. The two were sacked after the team's Champions Trophy debacle with the BCCI issuing just a one-line statement to confirm their ouster. 
Nielsen said such sackings make it seem that the Indian Board was looking for a scapegoat. 
"When you have a result like (India) did in the ICC Champions Trophy and then you lose some staff at that time, it always looks like they're the ones who've been made the scapegoats, so it's unfortunate for them and something they'll have to deal with in the next little while," he said. 
"From our perspective, one of the things we try to maintain with our staffing and the way we approach it is that we're aiming and wanting to win and preparing as such for every series we play in. 
"But if things don't go exactly to plan there's no point having huge clean-outs or changing over your personnel either staffing or playing-wise. I feel as though we've got an excellent staff working well together. The young players and the older players are responding really well to them," he added. PTI