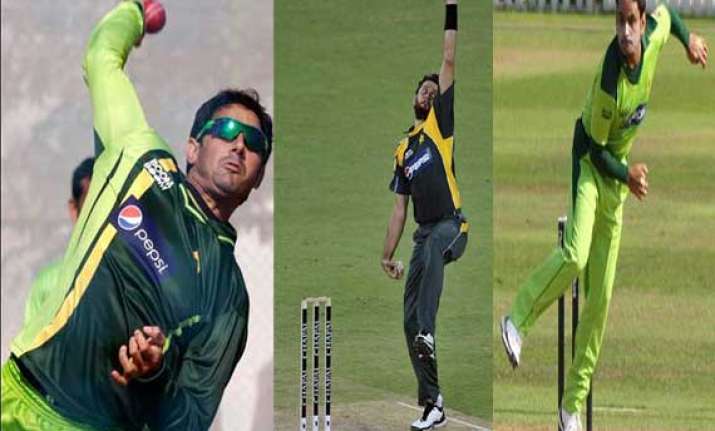 New Delhi: Legendary Sri Lankan Test off-spinner Muttiah Muralitharan has said that team Pakistan are capable of beating any side in the world because of their brilliant spin attack.
Talking to a Pakistan TV channel, the legendary spinner said that it had always been a great occasion for him to play against Pakistan.
He said Pakistan always have had a good bowling attack, and always produced wicket-taking bowlers.
"They have a lot of variety in bowling, especially with three quality spinners in Shahid] Afridi, Saeed] Ajmal and Mohammad Hafeez and that is a very good attack, which can perform on any given day," he added.
To a question, he said cricket has become easier for spin bowling and that is mainly because of more cricket being played in South Asia these days.
He said that spin bowling used to be a symbol of weakness in T20 cricket, only used sporadically and mainly just to dart in the ball when fast bowlers had failed to slow the run-blasting.
"However now spinners are attacking weapons in T20 and they will be key aces on the turning pitches of Bangladesh."