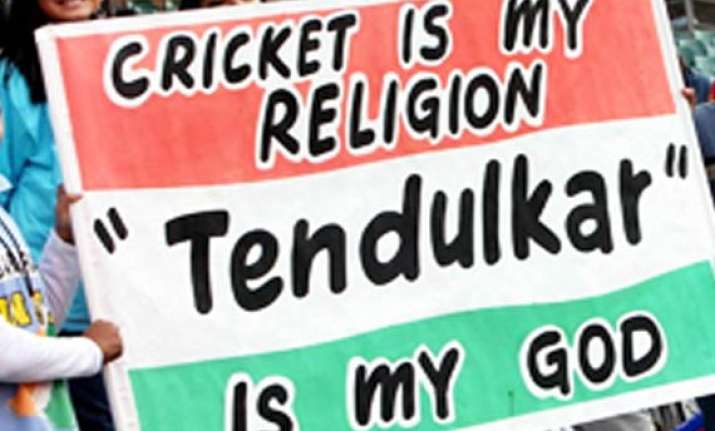 Pandavapura, Karnataka, Apr 6: Sujay, a diehard fan of batting maestro Sachin Tendulkar, was so much depressed on Saturday after Sachin was out during the World Cup final, that he hanged himself from a ceiling fan here even as thousands of people celebrated India's World Cup win.

Sujay was distressed over Sachin's failure to reach the 100th century milestone, His body was found by his parents on Sunday morning, reports Times of India.

His parents and friends said he took the extreme step because he was upset with Sachin getting out early in the match.

Sujay's grief-stricken father Bhaskar said his son was a huge fan of Sachin, and did not miss a single match. Sujay watched the match along with his friends till the game was over, and did not express any joy after India won.

"We knew he was disheartened about Sachin's failure, but never guessed that he would end his life," said Bhaskar, tears rolling down his cheeks.

According to friends, Sujay was obsessed with cricket and Sachin was his God. Mani, his friend, said Sujay had bet with them that Sachin would definitely score his 100th ton in this World Cup.

Sujay, a resident of Pandavapura town, was doing his final year degree in Banumaiah College in Mysore.

In Davanagere district, the World Cup victory was too much for a cricket fan, who died while celebrating, following a massive heart attack in Honnali town. 

Rudra Naik, 35, a resident of Pallavanahalli in Honnali taluk of Davanagere district, watched the match on a television screen put up for fans at Honnali bus stand. He was drunk and was dancing in the victory procession when he collapsed and died.

Police found the body at 2 am on Sunday.