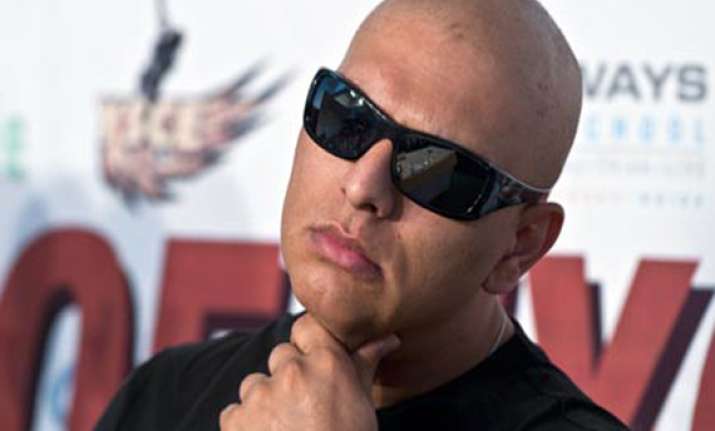 Pune, April 30: Team India star Yuvraj Singh on Sunday appealed to his fans to pray for him so that he could again play for the country and win laurels for India.
He was speaking at a function organized by Samriddha Jivan Foundation, which had promised to gift a Tata Manza car to each player of Team India which had won the World Cup. Yuvraj was gifted the car on Sunday. 
Thousands of fans congregated at the Navi Sangvi ground to watch their favourite star, who appeared at around 8:30 pm. The fans had been waiting since morning.  
The crowd became delirious and  pushed forward to have a close look at Yuvraj, who had a tough time alighting from his car.  
Addressing his fans, Yuvraj Singh said, I do not have the strength toplay cricket presently. You had been praying for my health and I would appeal to you to continue to pray for me so that I can win laurels for my country.  
While delivering his speech, Yuvraj got a call on his cellphone from his mother Shabnam.  Yuvraj told the crowd, my mother says, let your live become 'samriddh' (prosperous). 
Yuvraj is recovering from a rare germ cell cancer between his lungs. He has come to Pune to cheer up his Pune Warrior team-mates and was seen in good spirits, enjoying his side's IPL match against Deccan Chargers on Thursday.
Yuvraj  returned to  India earlier this month after treatment in the US for more than two months.