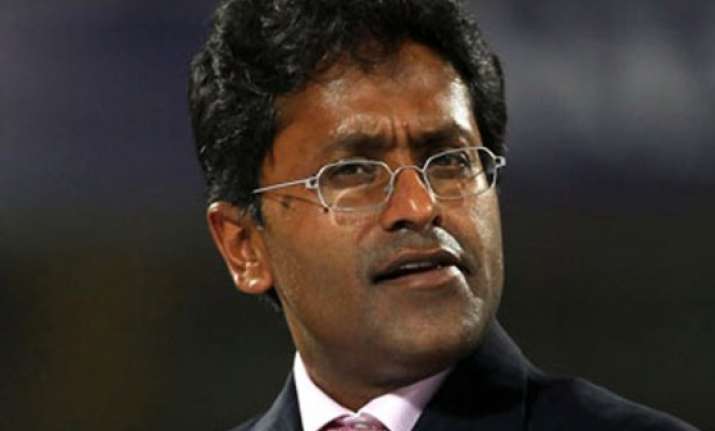 Jaipur: Controversial administrator Lalit Modi's status as the president of the Rajasthan Cricket Association (RCA) was on Saturday thrown in doubt after a rebel group claimed to have ousted him, a development which was strongly refuted by the loyalists of the former IPL Commissioner.
On a day of hectic developments, the rebel group led by local BJP leader Amin Pathan claimed to have taken control of the RCA after an extraordinary general body meeting.
Pathan said he was elected as the acting president by the majority of the members in the meeting, bringing a dramatic end to Modi's tenure almost five months after he was elected to the top post.
But his claims were rubbished by RCA deputy president and Modi's close aide Mahmood Abdi, who said the meeting was unconstitutional and the group was trying to destabilise the organisation at the behest of N Srinivasan.
"These are completely fake claims. Firstly, the bylaws of RCA does not have any provision for this kind of a meeting. Secondly, who are these people to remove a body which came through elections which was conducted under the Supreme Court appointed observer," Abdi said.
It is learnt that 23 out of the 33 district cricket associations of RCA supported the move to remove Modi, who has been banned for life by the BCCI but came back as the chief of state association with an overwhelming majority in May this year.
With BCCI imposing a ban on RCA following Modi's election as its president, there was an impasse on the future of state's cricketers on their participation in the BCCI affiliated tournaments.
In view of the stalemate, Rajasthan High Court, in a recent judgement, formed an Ad-Hoc body of three separate selection committees to choose the various state teams for BCCI tournaments.
However, with RCA still remaining banned by the BCCI which hampered its smooth functioning, there was an unrest among members with a lot people supporting Pathan, a BJP leader from Kota, who is also the district association president from the region.