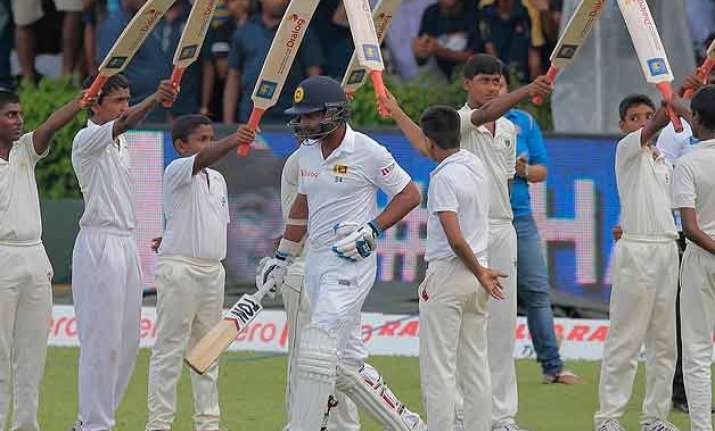 New Delhi:  Kumar Sangakkara, one of the greatest players to have played the game of cricket, has finally hanged up his boots.
In the last innings of his carrer, he was caught by Murali Vijay off R Ashwin's bowling. He made 18 runs off 18 balls in his final innings.
Interestingly Sangakkara was dismissed by R Ashwin in all the four innings of the last  two test matches that he played.
 
The left-hander who is known for his elegant batting , has performed very well over the last fifteen years in various formats of the game.
The list includes Sangakkara smashing a 35-ball 52 not out to guide Sri Lanka past Indian total in the World T20 final, then struck a record four consecutive centuries in this year's World Cup.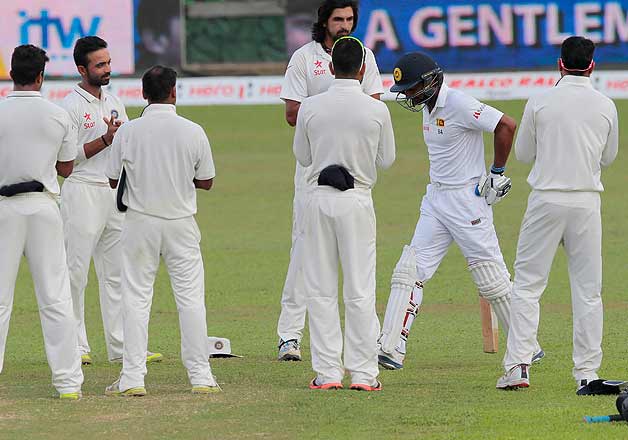 The Sri Lankan team will defintely find it hard to fill the void that will be created by Sangakkara's retirement. The Southpaw  was contemplating retirement after 2015 World Cup but selectors persuaded him to stay on for the first two tests against India.