Sri Lanka went through emotional turmoil on Monday when the legendary cricketer Kumar Sangakkara bid adieu to international cricket.  The 37-year-old left-handed batsman ended his 15-year long innings on the cricket field after the second Test match between India and Sri Lanka.
Though India won the match and Sangakkara had to depart on a losing note, the world witnessed a magical bond between India's Test captain Virat Kohli and the retiring legend in his farewell match.
Virat Kohli penned a heartwarming farewell message to Sangakkara, saying that he felt "lucky" to have played in the same era as the legendary cricketer.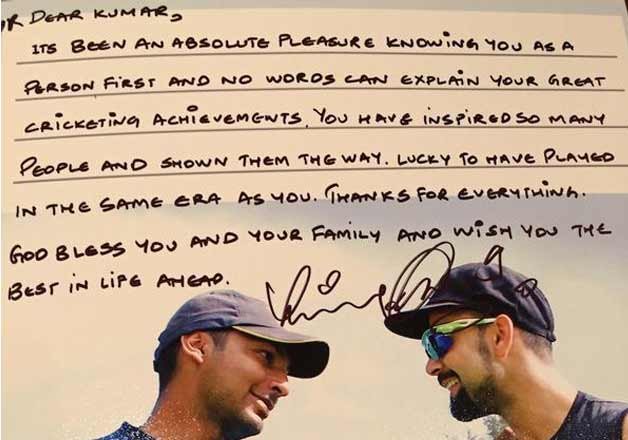 In his farewell speech, Sangakkara also thanked the Kohli-led Team India for giving tough competition in the match. He further termed the Indian team as Sri Lanka's biggest competitor on the cricket field over the years.
Here are some lovely moments between Virat Kohli and Kumar Sangakkara:
1. Virat Kohli and Kumar Sangakkara share a moment during the second day of the first Test match.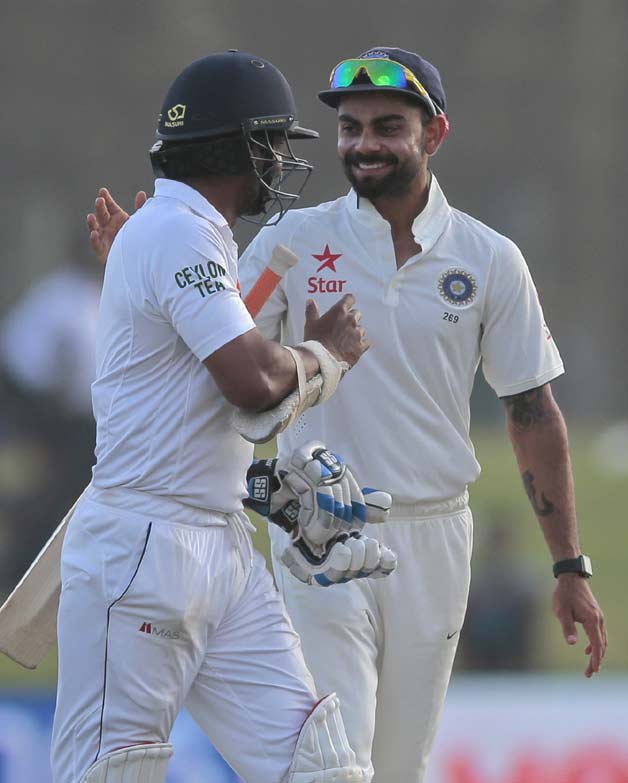 2. Virat Kohli greets Kumar Sangakkara, who announced his retirement after the end of the second Test match.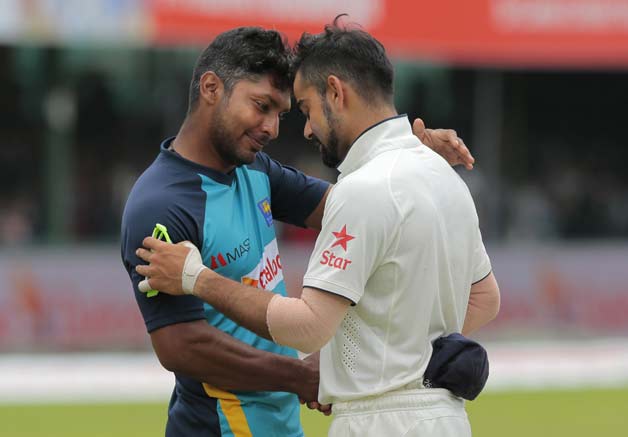 3. Another emotional moment between the duo.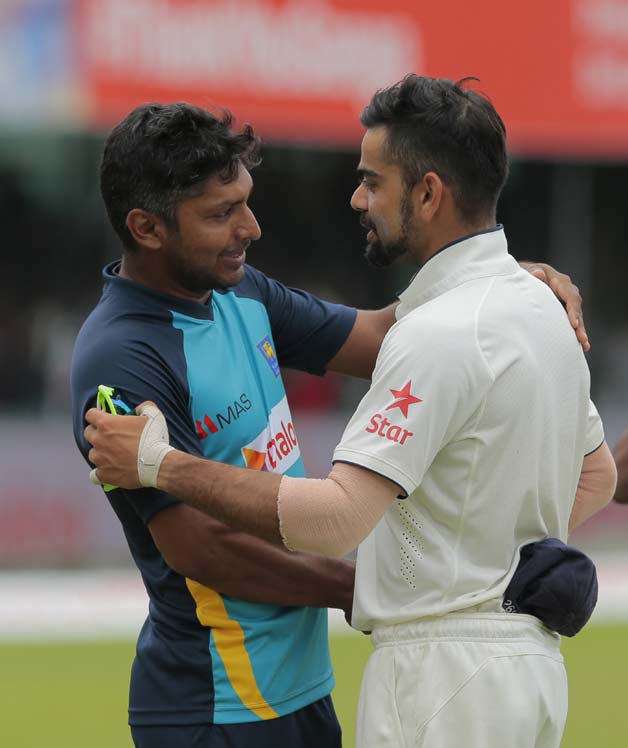 4. Virat Kohli talks with Kumar Sangakkara after his penultimate dismissal.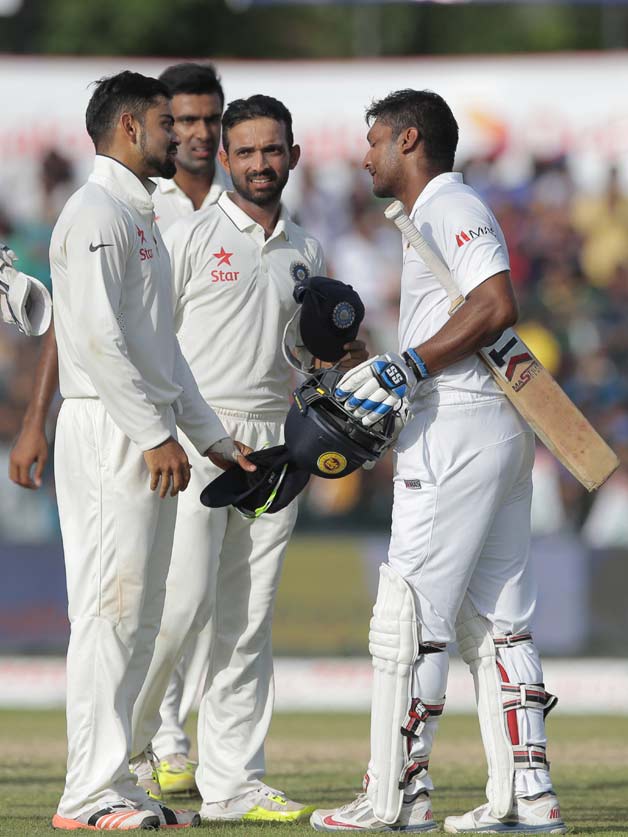 5. Virat Kohli shakes hands with Kumar Sangakkara as he leaves the field after playing his final Test innings during the fourth day's play.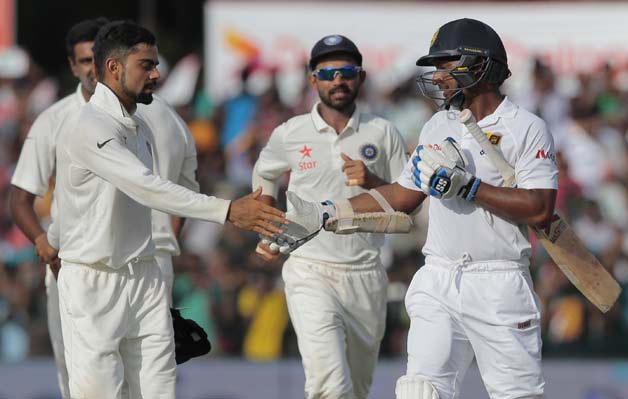 6. Virat Kohli presenting a souvenir to Kumar Sangakkara.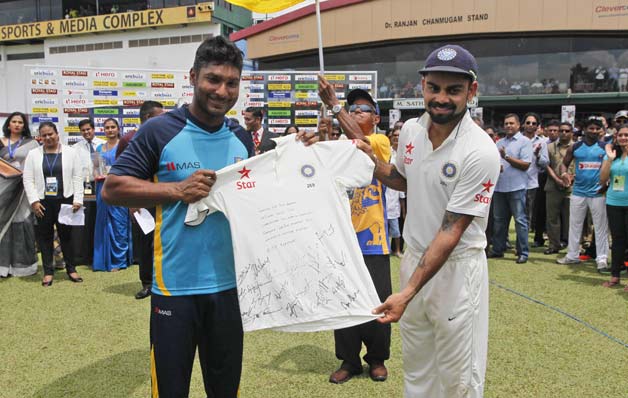 Virat Kohli and Kumar Sangakkara, with their gestures, taught us how to love and respect opponents. The young breed should learn from them and take the dignity of the gentleman's game to newer heights.