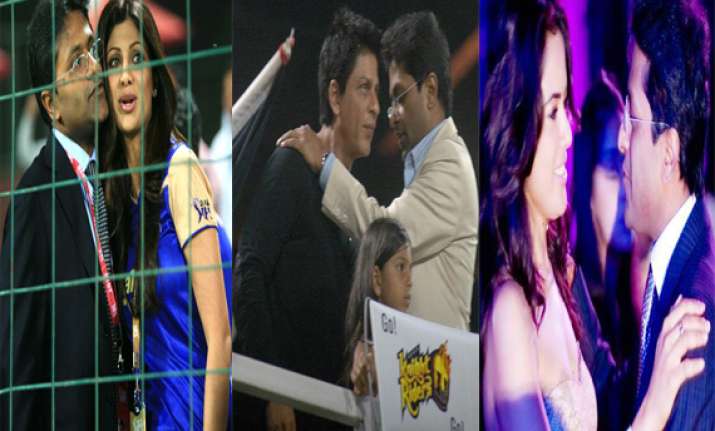 New Delhi: Disgraced Indian Premier League chief Lalit Modi, who was been slapped with a life ban by the BCCI, cannot forget his days during the IPL seasons he organised.
From parties to quality time with celebs, he enjoyed every moment of the biggest carnival of cricket.
Here are some of Modi's memorable moments he spent with some of the celebs and players during his IPL career.