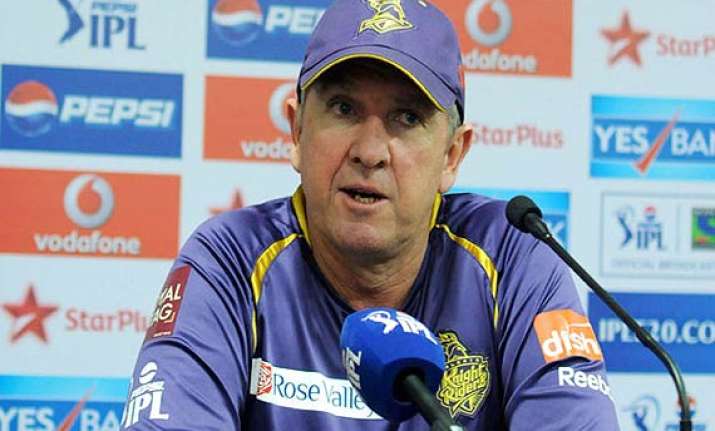 Ahmedabad: Ahead of their match against Rajasthan Royals  Kolkata Knight Riders (KKR) chief coach Trevor Bayliss today expressed concern over the batting performance of his team.
"Performance of our batsmen is definitely a matter of concern. We could have added some more runs in our past matches. We need to improve on that part," said Bayliss during a press meet at Sardar Patel Stadium in Motera, where both the teams will lock horn.     
KKR's performance in this
IPL
season has so far remained unimpressive. KKR lost four out of six T20 matches that they played, putting them fourth in point table. Moreover, their captain Gautam Gambhir scored just 52 runs in six matches, including three consecutive ducks.
However, Bayliss hoped that his team will bounce back. "It was the same situation in the previous season of IPL.
After losing some initial matches, we made a comeback by winning consecutive matches. Thus, just like the previous season, KKR will bounce back this time as well," said Bayliss, who arrived at the stadium with his team and practised in the evening.
Despite the losses, Bayliss wants to retain the old team.     
"No, we are not doing any specific changes for the upcoming matches," said Bayliss.