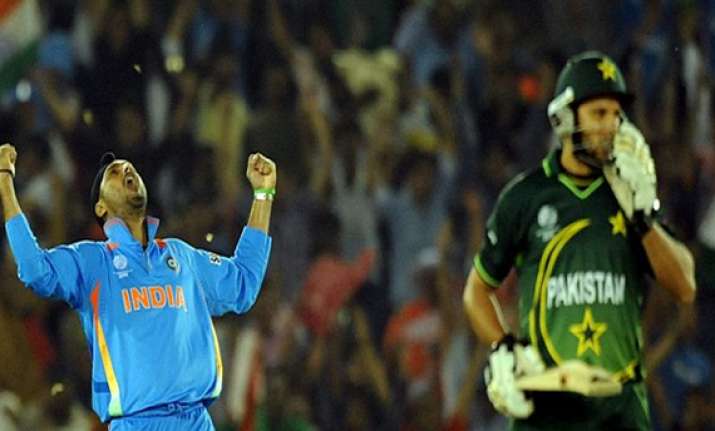 London, Nov 11 : Ed Hawkins, a sports-betting journalist, who has spent months investigating corruption in cricket, has in his latest book "Bookie Gambler Fixer Spy" has alleged that the India v Pakistan World Cup semi-final in Mohali on March 30, 2011 was fixed. Pakistan lost the semi-final.
The semi-final was watched by the Prime Ministers of both countries, Dr Manmohan Singh and Yousaf Raza Gilani.
India batted first and  Pakistan's fielders dropped Sachin Tendulkar four times on his way to 85 runs.
But as their innings came to an end, Hawkins, says, he  received a tweet from an Indian bookmaker called Parthiv, a contact he had established during his investigations.
In his new book, Bookie, Gambler, Fixer, Spy, Hawkins  writes:
"With the innings winding down and my friend Cherrene off making more tea, I check emails, news sites, Facebook and, finally, my Twitter account. Parthiv had sent a message:
'Bookie update… India will bat first and score over 260, 3 wickets fall within the first 15 overs, pak will cruise to 100, then lose 2 quick wickets, at 150 they will be 5 down and crumble and lose by a margin of over 20 runs.'