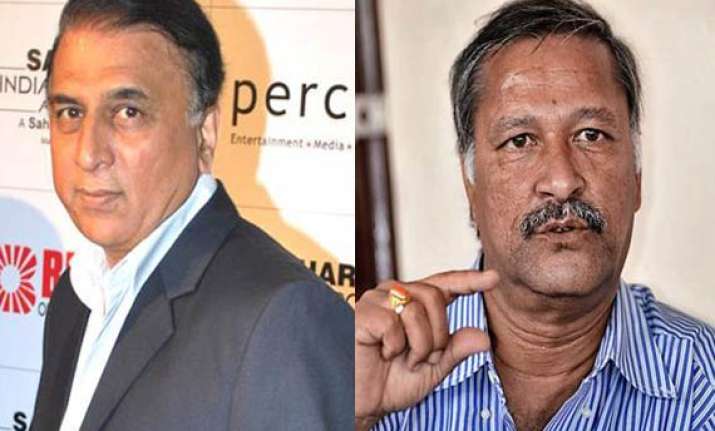 Mumbai: In the long history of the BCCI only one man, and that too because of his aristocratic background, had played Test cricket prior to becoming its president before Sunil Gavaskar and Shivlal Yadav were made Board presidents for IPL-related and non-IPL-related functions respectively by the Supreme Court today.
Maharajkumar of Vizianagaram, better known as 'Vizzy' and in whose name a junior cricket tournament is being run by the Board annually, was the first Test cricketer-turned-president who was at the helm of BCCI for two years -- 1954-55 and 1955-56.
Having bankrolled the 1932 inaugural tour of India to England, the colourful Vizzy was named its vice captain though he had limited ability as a cricketer but withdrew from the tour on health grounds.
But on the next visit four years later he was so influential that he was made the team's captain and famously packed off Lala Amarnath back home midway citing "indiscipline".
In all Vizzy played three Tests on the tour against a top team for a miserly tally of 33 runs at 8.25 per innings.  Overall he played 47 first class games scoring over 12,000 runs at a measly average of 18.60 per innings.
Vizzy, who described the game as a radio commentator later with his trademark expressions like 'it's going, going, gone all the way', later became the Board's eighth president.
Since then, though men like R P Mehra, Fatehsingrao Gaekwad and Raj Singh Dungarpur - who had played cricket at the first class level - rose up to the Board's helm - no one with the experience of having played Test cricket donned the president's hat till the appointment today by the apex court of Gavaskar and Yadav in a split presidentship.
Gavaskar, the first man to scale the Test batting everest of 10000 runs and 30 centuries mainly as opener, played in 125 Test matches in a glittering career betweeen 1971 and 1987.
The Mumbaikar was part of the World Cup winning team led by Kapil Dev in 1983 before becoming a TV expert and columnist on the game.
His former India mater, Yadav grabbed 102 wickets in 35 Tests between 1979 and 1987 with his wily off spin bowling and then donned the hat of a national selector and then a long-serving Board administrator.
They have become the 31st and 32nd presidents of the Board since its inception in 1928-29.