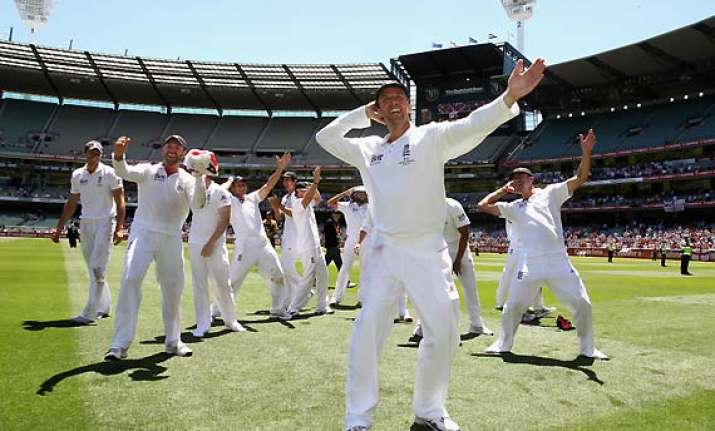 Dubai, Dec 17: England's first Test series win in India since 1984-85 has helped them consolidate their second position on the International Cricket Council (ICC) Test Championship table.
England won the four-match series 2-1 after drawing the final Test in Nagpur, Monday.
England's series victory has earned them one ratings point, which has lifted them to 118, reducing the gap with No.1 South Africa to five rating points.
The series loss has kept India in fifth place who are now on 105 rating points after dropping one rating point. This has opened up a four-point gap with fourth-ranked traditional rivals Pakistan.
England's series win also means that Australia cannot move into second position on the Test Championship Table.
If India had won in Nagpur, Australia could have leapfrogged England into second position by winning all three Tests against Sri Lanka.