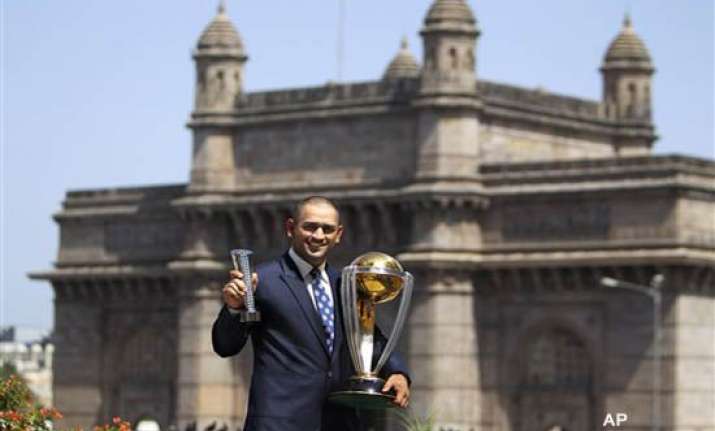 Mumbai, April 4 : Within hours of India winning the World Cup, Team India skipper Mahendra Singh Dhoni was spotted with a bald look at the team's felicitation ceremony here Sunday.

A new-look Dhoni posed with the World Cup trophy and his Man of the Match award of the final at the Gateway of India with the rest of the team.  Sources said, Dhoni had promised at Tirupati temple to shave his head if India won the Cup.
 
Later the entire Indian team, was at Raj Bhavan, the official residence of the Governor of Maharashtra, where Presiden Pratibha Patil felicitated the champions.

Dhoni's hairstyle has always been in the news since the start of his international career in 2004 when he had longer hair.
 
His locks got special praise from then Pakistani president Pervez Musharraf who had advised Dhoni never to change his look. Dhoni later cut his hair but Musharraf still rated him the most stylish player in the world.

"Though Sachin Tendulkar is the world's most consistent cricketer, Dhoni is the most entertaining and exciting," Musharraf said in an interview to a news channel. 

"Once I praised his hair style. Now he has gone for a shorter haircut, but he is still exciting to watch," Musharraf had said last year.