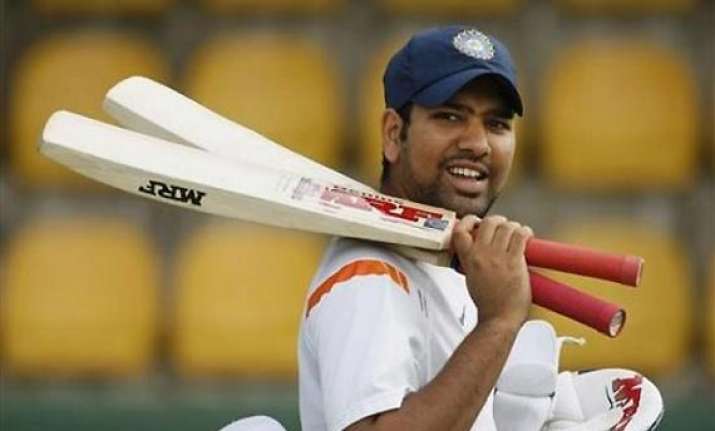 New Delhi: They maybe a far cry from the melange of talented bunch they once used to be but the current Australian side touring India for the upcoming limited-overs series cannot be taken lightly considering their IPL and CLT20 experience, feels star batsman Rohit Sharma.
Rohit's belief stemmed from the Australian cricketers' familiarity with Indian conditions and players due to the IPL and Champions League and cautioned the hosts to guard against complacency while taking on the visitors in the lone Twenty20 and seven-match ODI rubber.
"They are a very competitive side with most of their players having featured in the IPL and Champions League. They know the Indian conditions well. We can't get complacent against them. Australia on a given day are a very dangerous side," Rohit told PTI in an interview.
The series starts with a one-off Twenty20 International on Thursday in Rajkot.