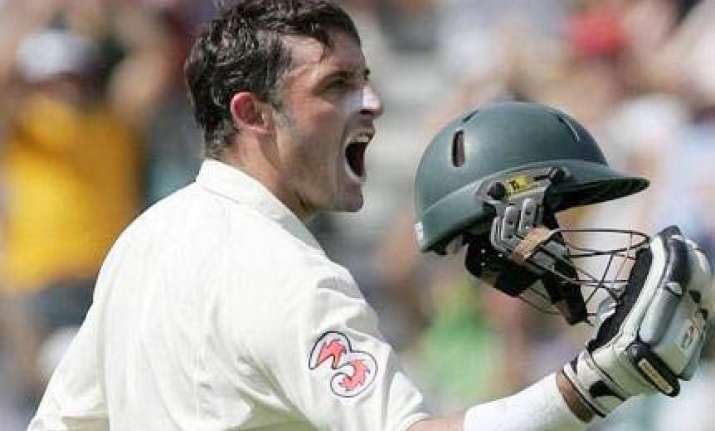 Bangalore, Oct 7: Down 0-1 in the series, Australia batsman Mike Hussey today said the visitors are determined to come out with flying colours in the second and final Test against India starting here on Saturday.  
Incidentally, the second Test against India would be Australia's last five-day game before this year's Ashes but Hussey said their priority now is to win the next match and level the series.  
"Every Test match is big. Yes, it is the last Test before the Ashes but we are not thinking about it this stage. We are 0-1 down in the series and we have to win this match and level the series," Hussey told reporters today.  
"That is the focus at this moment...To play good, disciplined Test cricket for long periods of time. If we play with the same intensity that we did in Mohali, we have a good chance of leveling the series," he added.  
The left-handed batsman, however, is a disappointing man to have lost the Mohali Test from a winning position.  
"It was a Test match which we could have won. We had our chances, but we could not do the job and get over the line. After match, the dressing room was very quiet," Hussey said.  
"From a positive point of view, we did a lot of things right. We are playing against the number one team in the world with a relatively young team. We will try to maintain that consistency here," he said.  
Asked why is India such a tough opponent on home soil, Hussey said, "They know how to handle pressure and how to handle every situation. They have done it many many times before.  
"Their bowlers, Harbhajan (Singh) and Zaheer Khan has played lot of Test cricket and has got lot of experience. They know the conditions well and how to use it to their benefit," he said. PTI