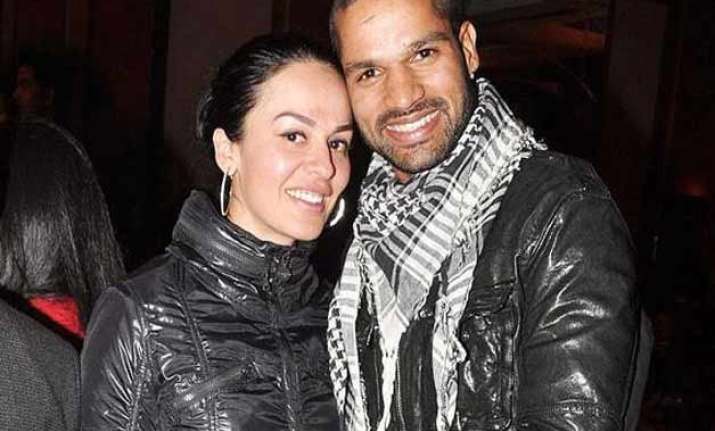 For moustache-swirling cricketer Shikhar Dhawan, it wasn't love at first sight but love on Facebook when Ayesha, now his wife, accepted his friend request.
Shikhar is grateful to his senior cricket colleague Harbhajan Singh who was a friend on Facebook to both Ayesha Mukherjee and Shikhar Dhawan. Harbhajan introduced both of them.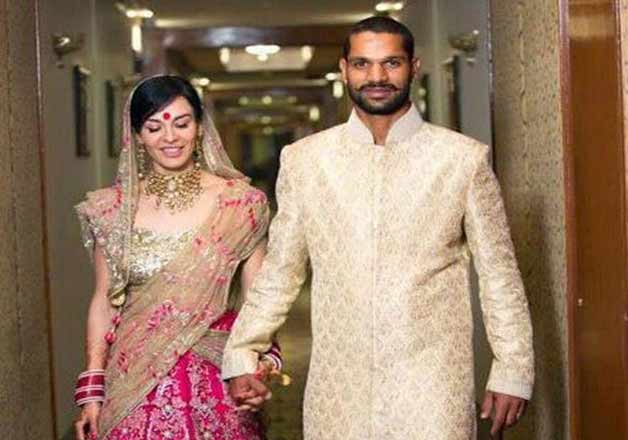 So stunning was Ayesha that Shikhar had to take just one glance at Ayesha's photo and he fell for her. He could not resist sending her a friend request. That was the beginning of their friendship that was destined to blossom into a love affair and eventually culminated into marriage.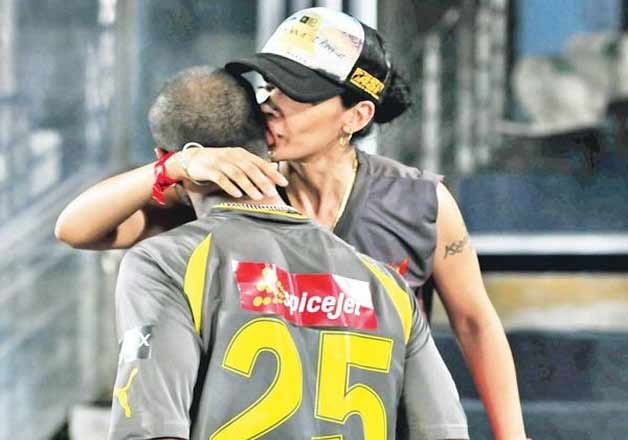 Ayesha Mukherjee has not been seen in public too frequently but she, sometimes, comes to watch her hubby while playing for Sunrisers Hyderabad in IPL.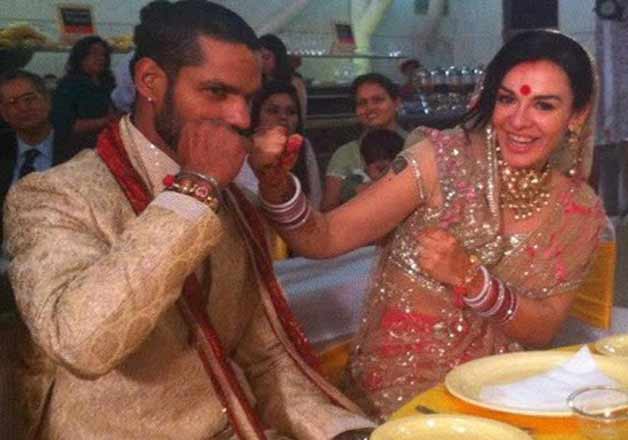 Married in 2012, Ayesha is 10 years elder to Dhawan and has two girls from a previous marriage. The couple now has a baby boy, Zoravar Dhawan.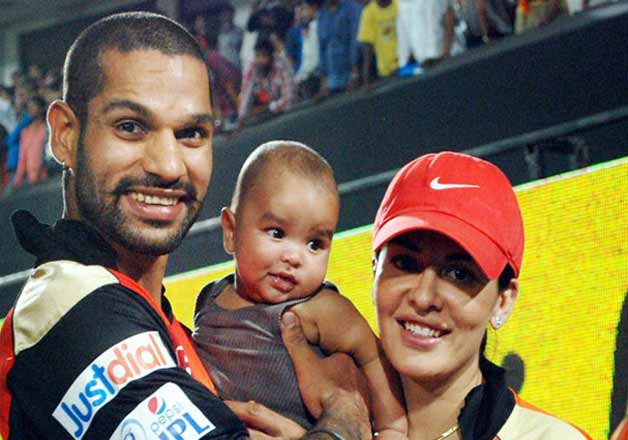 This is not the first time Ayesha has tied the knot. The Bengali beauty has two daughters from her first marriage - Rhea and Aliyah.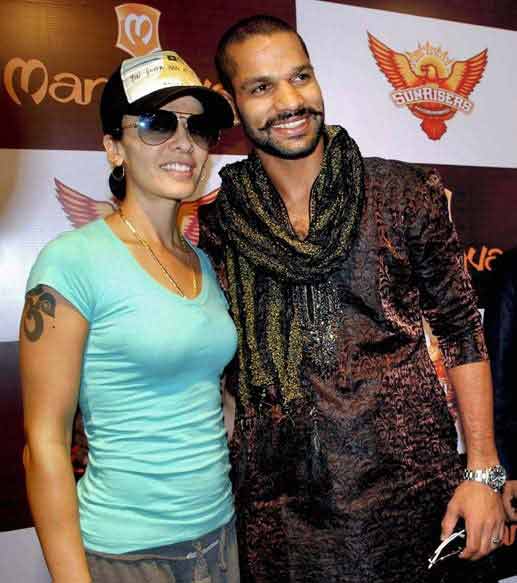 Ayesha from Melbourne and is a trained kick boxer. She is a sports enthusiast also and she keeps on shuttling between India and Australia.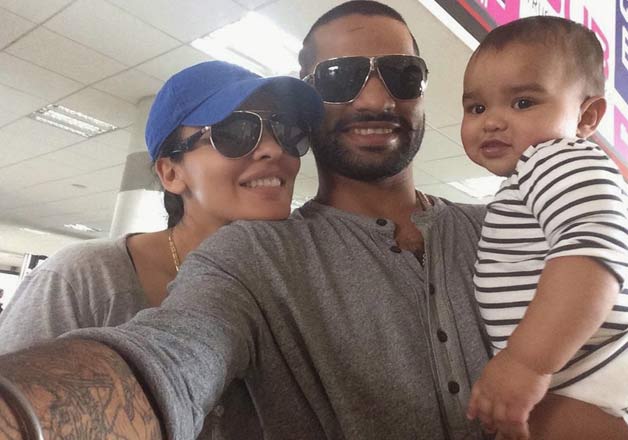 Shikhar Dhawan and Ayesha Mukherjee got engaged way back in 2009 but Shikhar postponed the wedding by three years as he wanted to earn a respectable place in the Indian team before taking the plunge.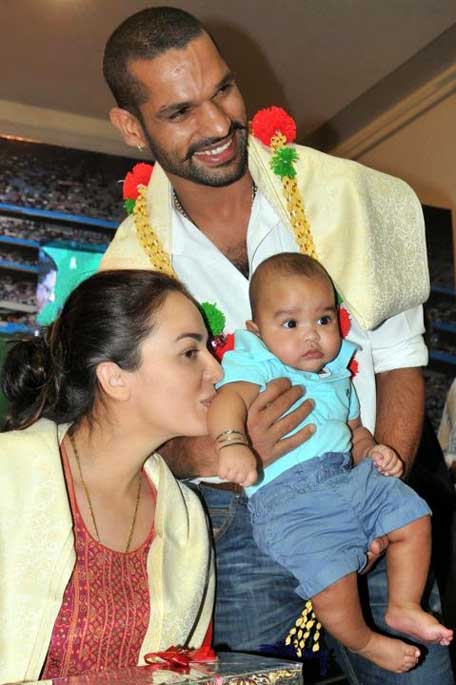 Shikhar believes she is more Indian than he is! Ayesha is a very religious person at heart, can speak Bengali very fluently and can cook yummy Indian dishes too!