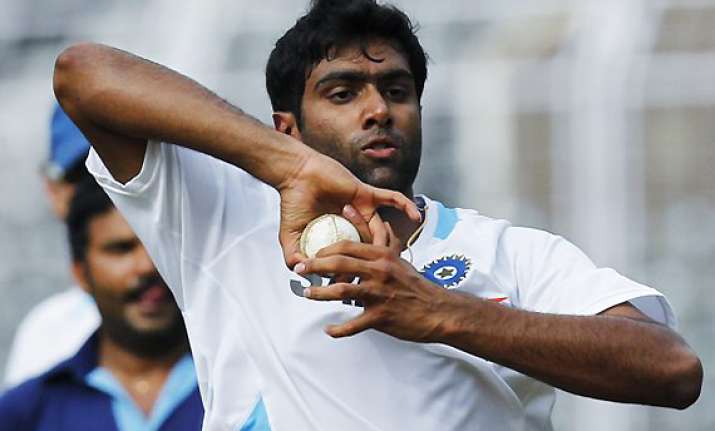 Mumbai, Nov 23: As the West Indies batsmen creamed Indian bowlers on a placid Wankhede track, off-spinner R Ashwin today said he "felt cheated" since the bounce on the pitch was not at all according to his expectations.

Ashwin has so far an impressive tally of 17 wickets in his debut Test series against the West Indies but the lanky spinner did not hesitate to launch a scathing attack on preparation of pitches for the home series.

"You can't really expect the wicket to turn on the first day, but, yes, bounce is something that I will always be looking for which was not happening in the last two games.

"This game I definitely expected the bounce and I felt cheated in that regard," said the 25-year-old bowler after the second day's play in the third Test.

West Indies have piled up a huge 575 for nine by riding on a superb 166 by Darren Bravo and half-centuries by other five top order batsmen.

Ashwin said he has played a lot of games here but was surprised to find such a pitch this time around.

"It's the eighth game I am playing at the Wankhede and it's the first time I'm seeing a wicket like this in Mumbai. I am very surprised about it. It's as similar as the practice wicket we found to the left of it. I was praying it should not be but it is behaving the same way.

"I don't know quite know what to extract from this wicket, as there's none to extract at the moment, probably on the final day," he said.

The rookie off spinner, who has so far taken four wickets in the first innings, felt he has not been rewarded well for his the effort he has put in so far.