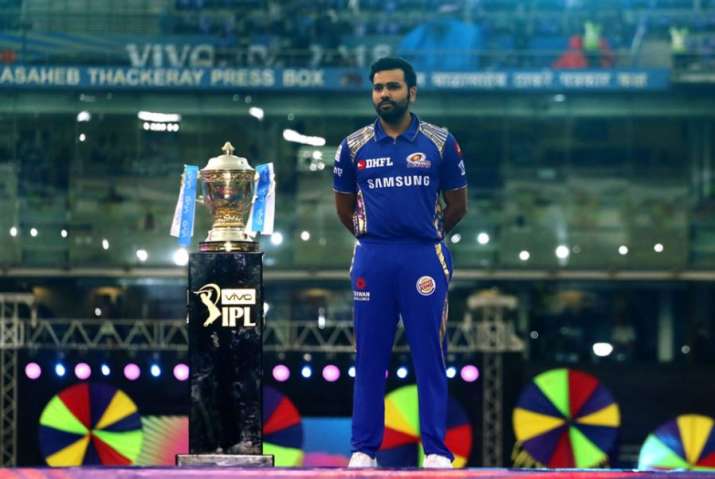 The BCCI is likely to shift the two play-off matches of the IPL scheduled in Pune on May 23 and 25 to alternative venues as the Maharashtra Cricket Association Stadium is set to host six home matches of Chennai Super Kings.
As of now, Kolkata and Rajkot are the two venues that have emerged as frontrunners to host these matches.
It is learnt that the IPL Governing Council wants to follow the policy of fair distribution of matches across all the venues.
Once Pune was awarded six CSK matches, it was decided that to maintain fairness, BCCI will opt for other venues giving them a chance to host marquee matches like the Eliminator on May 23 and Qualifier on May 25.
"As of now, the alternative venue has not been finalised. It will be either Kolkata or Rajkot that will get to host the two Play-Offs. Former BCCI secretary Niranjan Shah is keen on Rajkot getting a couple of marquee matches. It will be decided soon," a senior BCCI official told PTI on conditions of anonymity.
When MCA president Abhay Apte was asked about the shift of play-off games, he said: "Till now, we have not got any official communication from the IPL governing council. There is nothing to be upset about if the Play-Off is shifted elsewhere. All the units work under the aegis of BCCI. We are one team. We got CSK matches as there were problems in Chennai." 
CAB joint secretary Avishek Dalmiya also spoke on the same vein.
"We would not want to take away anyone's allocated matches but given an opportunity, we are always ready," Dalmiya said.
Meanwhile, the fate of IPL matches in the national capital is in a limbo as the Delhi High Court on Friday declined to pass any interim order allowing use of Ferozshah Kotla stadium's old club house for broadcasting matches without which no fixtures can be held.
The court-appointed administrator of Delhi and District Cricket Association (DDCA) moved the high court seeking permission to use the old club house, also known as R P Mehra block, to set up the equipment of the broadcasters by April 14, saying that the BCCI has said no match can be held there without that.
Justice Rajiv Shakdher, however, said no such interim order would be issued till the block is finally certified as structurally stable by the South Delhi Municipal Corporation (SDMC) and the administrator can take the risk of moving equipment there if it wants to.
"What if the building collapses tomorrow? What if SDMC says no? I am not saying yes or no. You take the risk if you want to," the court said.
It also issued notice to SDMC and sought its stand by April 18 on the plea moved by the administrator, former Supreme Court judge Vikramajit Sen, who has claimed that the Board of Control for Cricket in India (BCCI) has said if no broadcasting equipment goes in to the block by April 14, then no IPL matches can be held at the stadium.
Appearing for the administrator, senior advocate Dayan Krishnan told the court that an interim structural certificate has approved the block usage for up to five tonne capacity, while he was seeking permission to move in 210 persons and equipment weighing around two tonnes for the IPL matches which are expected to be held here from April 23 onwards.
The application, filed by advocate Pradeep Chhindra, said tickets for the block, having a capacity of 5,000 seats, would not be issued to the general public and only broadcasting equipment and commentators would be there.
The application was moved in the main petition filed in 2016 by one N C Bakshi claiming that the old club house was unauthorised as it was built without any sanctioned plan and was a threat to public safety and human life and was liable to be demolished.