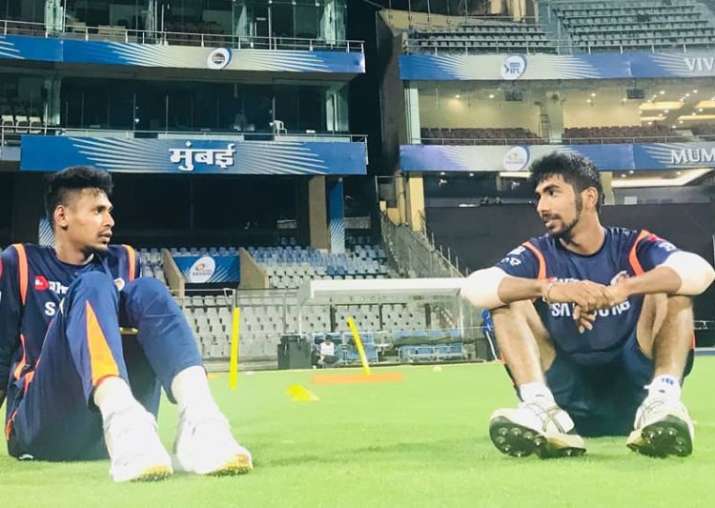 With Indian Premier League (IPL) season 11 just a week away, defending champions Mumbai Indians have shifted their training from the Reliance Corporate Park in Navi Mumbai to the Wankhede Stadium. Mumbai Indians play their first game against the Chennai Super Kings at the Wankhede on April 7.
They had started practicing from March 25 at the newly developed cricket facility inside the Reliance Corporate Park but Maharashtra Cricket Association now has handed over Wankhede to the team for the duration of the tournament.
Meanwhile, Bangladesh pacer Mustafizur Rahman has arrived in the city and it has been learnt that most of the team's foreign players would arrive by April 3.
Sri Lankan pacer Lasith Malinga, who was a longtime player of the Mumbai Indians, was seen in his new role of a bowling mentor.
Skipper Rohit Sharma, Hardik Pandya and Krunal Pandya also attended today's training session.
Mumbai Indians have won the IPL thrice since its inception.
(With PTI inputs)