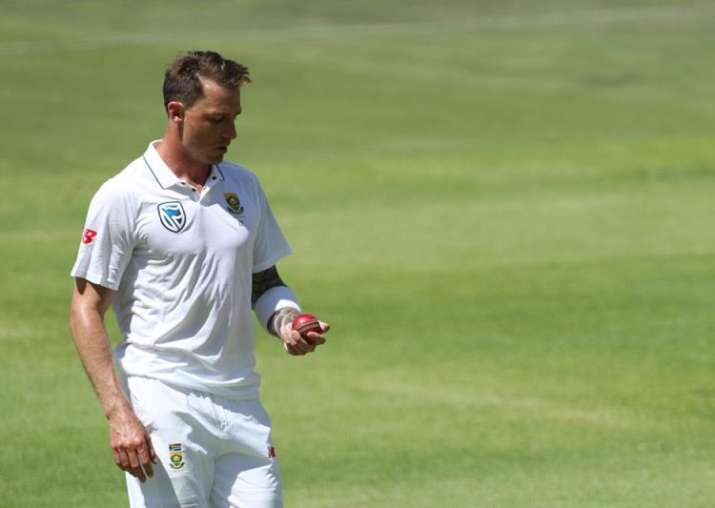 With the first Test tilting in favour of hosts South Africa, their experienced pacer Dale Steyn on Saturday injured his heel and ruled out of bowling against India at Newlands, Cape Town. However, the 34-year-old warhorse cricketer can bat for the Proteas in the following days.
On Day 2, Steyn landed awkwardly in footmarks while bowling before the tea break. The fast bowler was immediately sent back to the pavilion and Vernon Philander completed his over. Later in the day, the medical examination confirmed a tissue damage to his foot.
Despite missing the rest of the action on Day 2, Steyn can return to bat on subsequent days. The Cricket South Africa (CSA) medical committee will confirm the cricketer's availability as the match progresses.
"Dale landed awkwardly in foot-holes during his delivery stride in his 18th over today. This caused a significant strain to the foot, leading to tissue damage on the underside of the foot in the heel area. He is unlikely to bowl further in this Test match because the recovery period could be anything from four to six weeks, which means he is likely to miss the remainder of the series against India," Proteas team manager, Mohammed Moosajee, said in a statement.
Hinting at his possible appearance with the bat in following days, Moosajee added: "We have contacted one of the leading foot and ankle surgeons attached to Cricket South Africa's medical committee to have a look at him tomorrow to give us an opinion going forward. It's important to note that this unfortunate injury was freakish because of the way the foot landed in the foot-holes and it is no way related to his bowling loads or not being match ready."