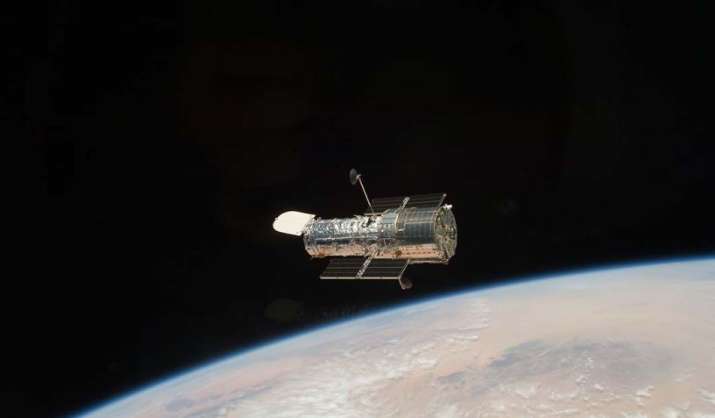 US space agency NASA has said that its Hubble Space Telescope has entered safe mode though its science operations have been suspended.
The statement assumes significance as one of the three gyroscopes (gyros) being used to point and steady the telescope failed last week. 
Safe mode puts the telescope into a stable configuration until ground control can correct the issue and return the mission to normal operation.
Scientists are currently performing analyses and tests to determine what options are available to recover the gyro to operational performance.
Till then science operations with Hubble have been suspended.
"If the outcome of this investigation results in recovery of the malfunctioning gyro, Hubble will resume science operations in its standard three-gyro configuration," NASA said in a statement on Monday.
"If the outcome indicates that the gyro is not usable, Hubble will resume science operations in an already defined "reduced-gyro" mode that uses only one gyro." 
Although Hubble uses three gyros at a time for maximum efficiency, it can still continue to make scientific observations with just one, NASA said.
Built with multiple redundancies, Hubble had six new gyros installed during Servicing Mission-4 in 2009. 
The gyro that failed had been exhibiting end-of-life behaviour for approximately a year, and its failure was not unexpected; two other gyros of the same type had already failed.
(With IANS inputs)