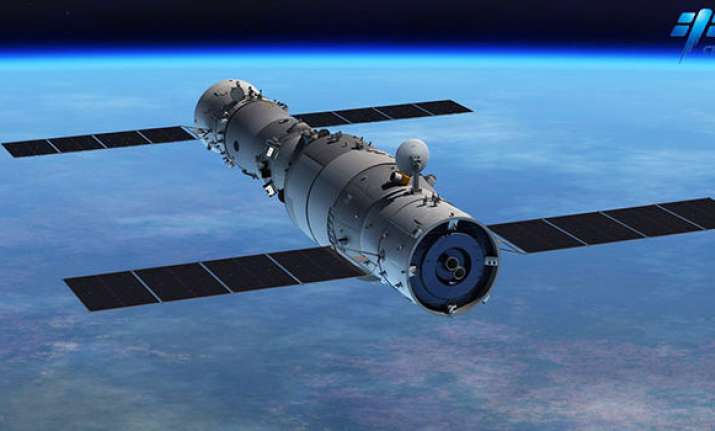 China's first ever space station, Tiangong-1, is bound for collision with Earth in next two months and it is filled with toxins, a non-profit research company Aerospace claimed. 
As per the claim, most of the out-of-control Tiangong-1 space station will burn up on re-entry but up to 40% could hit Earth as debris in the region mostly consisted of European countries. 
This is the first instance where an estimate has been made about the crash of the space station which went out of control back in 2016.
The space station will make its re-entry into the planet's orbit in late February or early March, Aerospace said in a statement. 
The statement further added that the space debris can be very dangerous if anyone came in its contact as it was packed with the rocket fuel hydrazine, which can cause liver and nerve damage to humans after long-term exposure.
"Potentially, there may be a highly toxic and corrosive substance called hydrazine on board the spacecraft that could survive re-entry," explained a statement from Aerospace Corp, which provides advice and technical guidance on space missions.
"For your safety, do not touch any debris you may find on the ground nor inhale vapours it may emit," it said.
Some of these intact pieces could weigh as much as 100kg.
According to Holger Krag, head of the European Space Agency's (ESA) Space Debris Office, the path of debris is expected to be in the same region as of several European countries.
"Owing to the geometry of the station's orbit, we can already exclude the possibility that any fragments will fall over any spot further north than 43ºN or further south than 43ºS," Krag told Newsweek.
"This means that reentry may take place over any spot on Earth between these latitudes, which includes several European countries, for example."
Launched in 2011, Tiangong, which means heavenly palace, served as living space for several Chinese taikonauts (astronauts) including country's first female astronaut, Liu Yang. It was also used by China to carry out several manned and unmanned missions.
The Tiangong-1 space station was capable of housing three astronauts but its real purpose was to serve as a prototype station for China's forthcoming space endevours.
While China had announced in 2016 that they had lost control of the space station, it was speculated that the crash will occur somewhere around the end of last year.
China already has its new space station Tiangong-2 (the translation of Tiangong means "Heavenly Place") in orbit around the planet.
Further sections will be added to Tiangong-2 in future to form a modular structure, similar to the International Space Station.