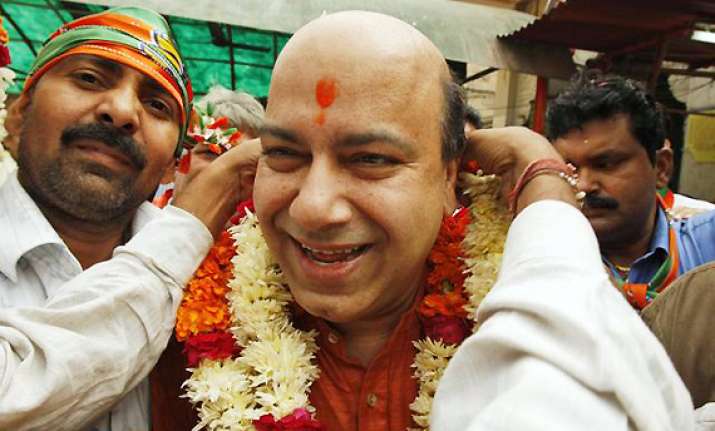 New Delhi, Mar 5: BJP leader Vijay Jolly today told a court here that letting Delhi police stop Chief Minister Sheila Dikshit's prosecution for allegedly violating the model code of conduct during 2008 assembly polls, would send a "wrong message" to the members of the Congress Party.  

Jolly, who has moved the court opposing the city police decision to withdraw Dikshit's prosecution, told Additional Chief Metropolitan Magistrate (ACMM) Amit Bansal that model poll code, prescribed by the Election Commission (EC), is same for all the parties.

"EC's model code of conduct is applicable to everyone to ensure level playing field. Today, the model code of conduct is again applicable here due to upcoming MCD polls and if at this time, prosecution is moving application for withdrawal of prosecution and it is allowed, it will send a wrong message to the ruling party (Congress) that they can do whatever they want," said advocate Anil Soni, appearing for Jolly.

Police has sought withdrawal of the case filed against Dikshit by the then Samajwadi Party candidate Om Prakash for allegedly using loud speaker during election campaign without permission in 2008.

Jolly, who had contested 2008 Assembly elections against Dikshit, in his application has sought to be made party to the case and has alleged that the Delhi police has sought to withdraw the case against Dikshit under her influence.

The ACMM, however, posted for matter for tomorrow for hearing and asked Jolly to explain his locus standi to oppose the prosecution's plea.

During the proceedings, advocate Soni also questioned the police intention behind moving the court for withdrawing case against Dikshit.

"What is the interest of the prosecution in withdrawing this case against the Chief Minister?," he asked.

Jolly, in his application, has said the November 14, 2008 records clearly suggest that police officials were eyewitness to the use of loud speakers and loud hailers by Dikshit without prior permission from the EC.

Om Prakash had lodged a complaint against Dikshit to the Chief Election Commissioner in November 2008 alleging that she was using a hand-held loud hailer for addressing the public in contravention of election rules in the assembly constituency under the jurisdiction of Mandir Marg police station.

The case against Dikshit was registered after the police allegedly found that she was using the loud hailer during a 'padyatra' without prior permission from relevant authorities.

The police, however, in its application for withdrawal of prosecution stated that its records do not reflect that any loud speaker or handheld hailer was seized during the probe.