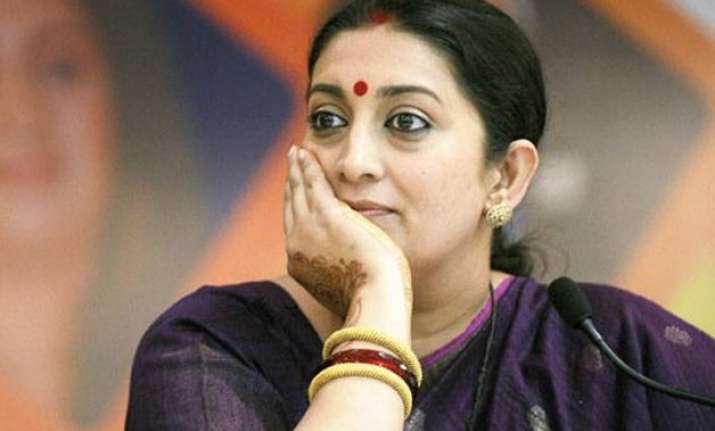 New Delhi:  Human Resource Development Minister Smriti Irani on Saturday said Anil Kakodkar's resignation from the chairmanship of the board of governors of Indian Institute of Technology-Bombay (IIT-B) was without any reason.
"The issue related to the resignation of Kakodkar was stretched without any reason," she told Times Now.
"Even if he (Kakodkar) said he didn't attend the interviews (to select directors of some IITs), I have the videos in which Kakodkar is doing a group interviews. He was in the interview of all 37 candidates invited for the selection of (IIT) directorship," Irani said.
Kakodkar had resigned before completing his tenure and had refused to conduct the interviews for the selection of new directors of some IITs. However he has agreed to continue till that period after being persuaded by Irani.
During the interview, she said she was neither a helpless woman (abla nari) nor a political novice.
"I am mother of two. I am a union minister and a BJP worker. I stand for myself and am not a 'abla nari'," she said, adding that she was in politics for 13 years and enjoyed the confidence of senior party leaders like Arun Jaitley and M. Venkaiah Naidu.