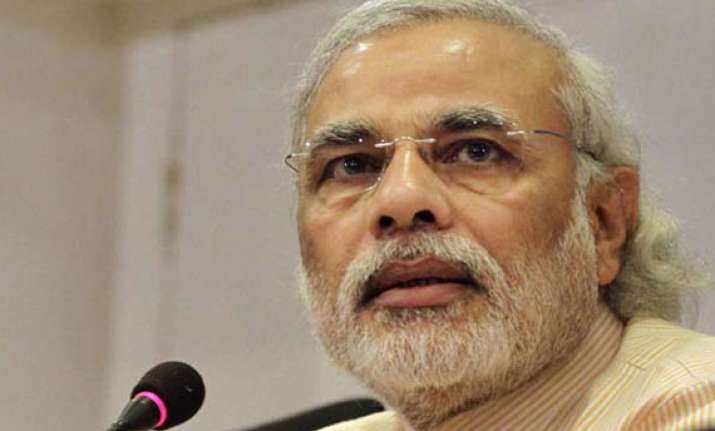 Dehrdun, Jun 22 : Gujarat chief minister Narendra Modi today made an aerial survey of flood-ravaged areas of Kedarnath, Badrinath and Uttarkashi.
He will meet the Uttarakhand chief minister Vijay Bahuguna in the evening.
Modi's aerial survey took place a few hours before Home Minister Sushil Shinde raised the issue of too many VVIPs flocking to Uttarakhand hampering rescue and relief efforts.
Shinde said, no VVIPs including chief ministers and union ministers, would be allowed to visit the flood-affected ares by chopper, as it was hampering relief and rescue operations.
Narendra Modi had arrived in Dehradun on Friday night and had planned to visit flood-ravaged Kedarnath and other affected areas.
Since Tuesday, there has been a spate of sorties by VVIPs including the Prime Minister Dr Manmohan Singh and Congress President, to flood-ravaged areas of Uttarakhand.
This was quickly followed by an almost unending stream of chopper visits by Uttarakhand ministers and MLAs to different flood-affected areas.