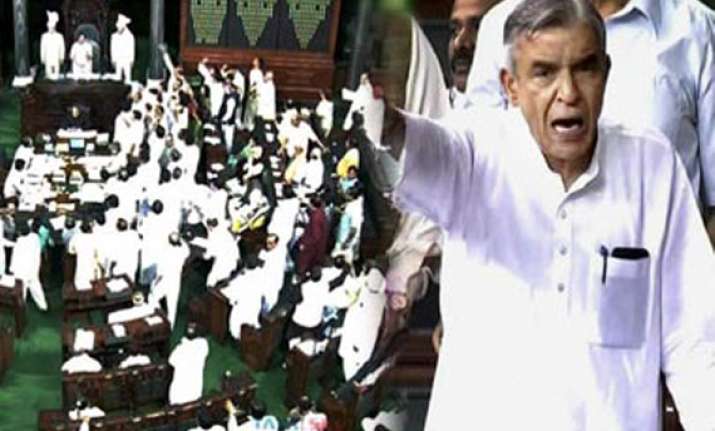 New Delhi, Nov 29: A trial of strength over FDI in retail issue will be witnessed in Parliament next week, with the Lok Sabha deciding to have a discussion on December 4 and 5 on the issue under a rule that entails voting, a strident demand of the Opposition.
While Rajya Sabha will also have a similar discussion, the date and timings for it will be decided after consultations with various political parties.
The decision led to an end to the logjam in Parliament today on the issue which had paralysed proceedings for four days with the Left and the Right making a common cause.
Following an all-party meeting and discussions with UPA leaders, the government signalled its readiness for such a debate after Parliamentary Affairs Minister
Kamal Nath
held consultations with Leaders of Opposition Sushma Swaraj and
Arun Jaitley
yesterday which saw BJP sticking to its stand.
Four days after the Opposition paralysed the proceedings in both Houses of Parliament, the government relented on the issue by leaving the matter to be decided by the presiding officers.
This will be the first such trial of strength in the 15th Lok Sabha. There have been very rare occasions that a discussion of this sort on executive decision has taken place.