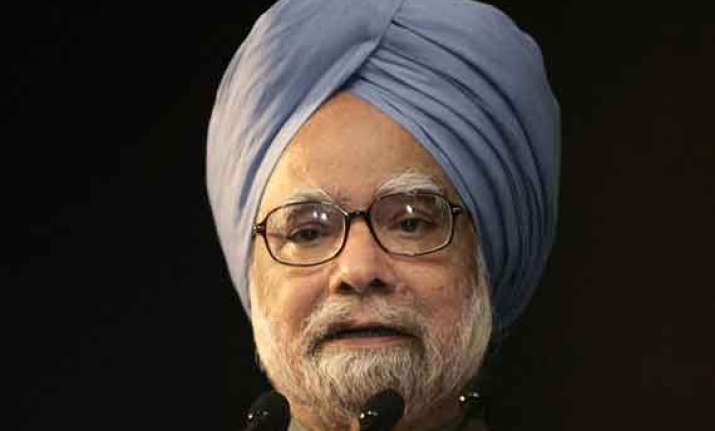 New Delhi: In an unprecedented act in the annals of Indian parliament's history, four Congress ministers, including Chiranjeevi, today jumped into the well to protest the creation of new Telangana state, even as the Railway Minister Mallikarjun Kharge was reading his Interim Rail Budget speech.
The minister had to cut short his speech and say that he was tabling his entire speech in the House.
Four Congress ministers from Seemandhra region, protesting creation of Telangana, marched into the well of the House to join their compatriots shouting slogans.
The four ministers who entered the well are: Textile Minister K S Rao, Chiranjeevi, Purandeshwari (NTR's daughter), and Surya Prakash Reddy( who is Minister of State for Railways).
Half an hour earlier, Surya Prakash Reddy had posed with Railway Minister Kharge before camerapersons with the Interim Rail Budget, but inside the House, he jumped into the well to stage his protest.
A hurt Prime Minister Dr Manmohan Singh said: "My heart bleeds to see what is happening in the House.It is sad for democracy that such things are happening after all appeals for calm".