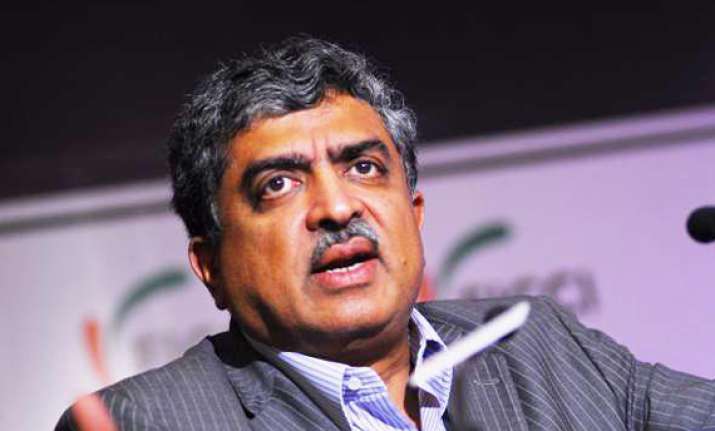 Bangalore: Indian IT bellwether Infosys' co-founder Nandan Nilekani, who has declared assets worth Rs.7,770 crore ($1.3 billion), said that "it's time to give back to people and the country" what he got in life as he contests the Lok Sabha election.
"As I had a successful and fulfilling career in private and public sectors, there is not much left to achieve personally at this age (58).
And as I and my family are financially secure, it's time to give back to people and country what I got in life though I was born and brought up in a middle class family," Nilekani told IANS in an interview here.
Having co-founded and run a global company successfully for nearly three decades and worked with state and central governments for a decade collectively, Nilekani said he got into politics so as to give back to the people and the country what he got from them.
Nilekani declared in his nomination March 21 that he and his wife Rohini had assets valued at Rs.7,770 crore, with about 80 percent of these as Infosys's blue-chip shares.
Noting that the wealth the global software major had created had given him freedom to do what he wanted to, Nilekani said he would now like to give millions of people the opportunities he had though he too had humble beginnings.